- CARD -
Defense Cannon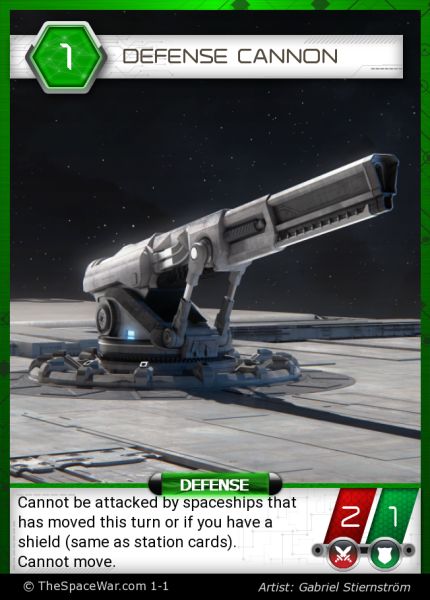 | | |
| --- | --- |
| Name | Defense Cannon |
| Cost | 1 |
| Type | Defense |
| Attack | 2 |
| Defense | 1 |
| Deck | The Terrans |
| Copies | 1 |
| Text | Cannot be attacked by spaceships that has moved this turn or if you have a shield (same as station cards). Cannot move. |
| Artist | Gabriel Stiernström |
| NFT | Buy it now (info) |
Defense Cannon is great for attacking those enemy spaceships in your home zone.
Good targets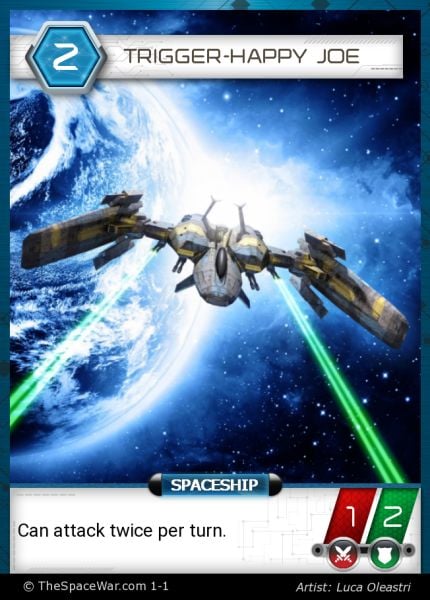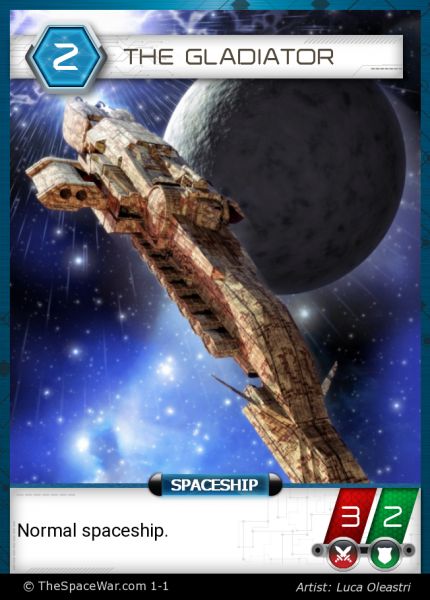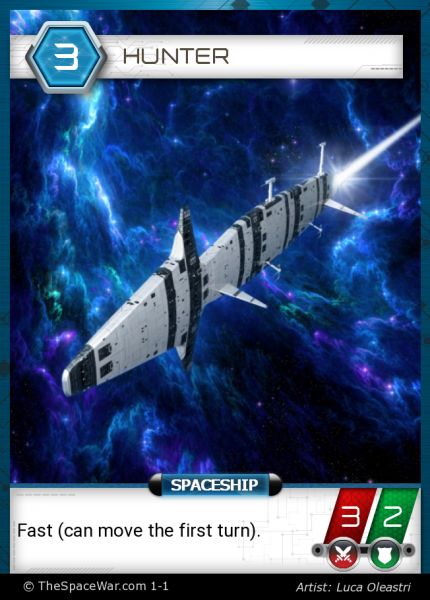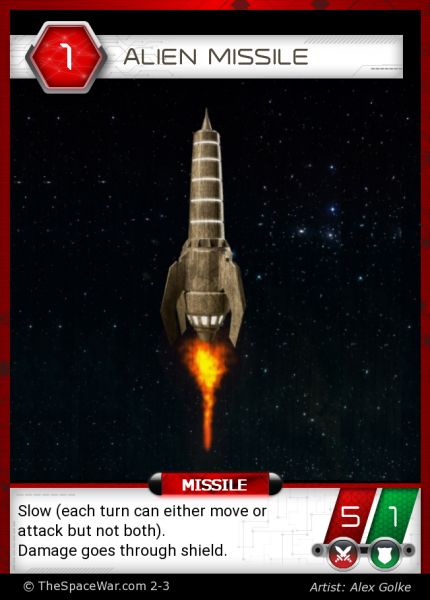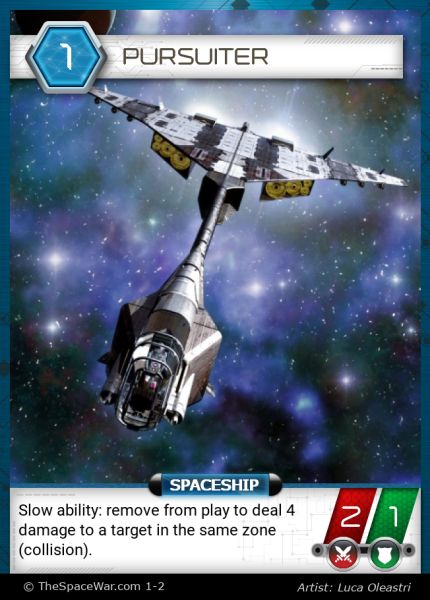 Good against Defense Cannon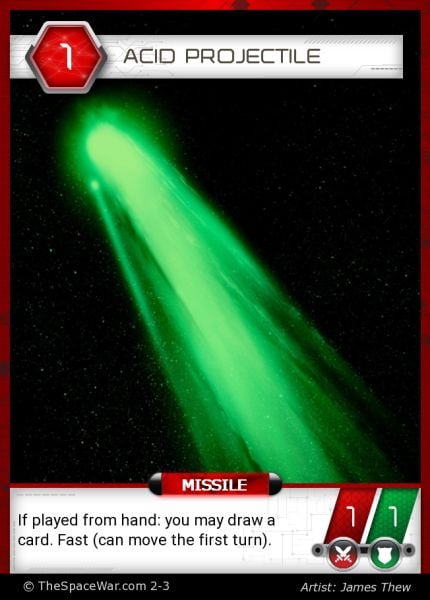 Changelog During Playtesting
Buff in September 2021: Now cannot be attacked if you have a shield.
Buff in July 2021: Earlier a simple 4/1 that could not move.
September 2018: Created.
__________________________________________________
Print of https://thespacewar.com/cards/defense-cannon