- CARD -
Defense Cannon
Defense Cannon is great for attacking those enemy space ships in your home zone.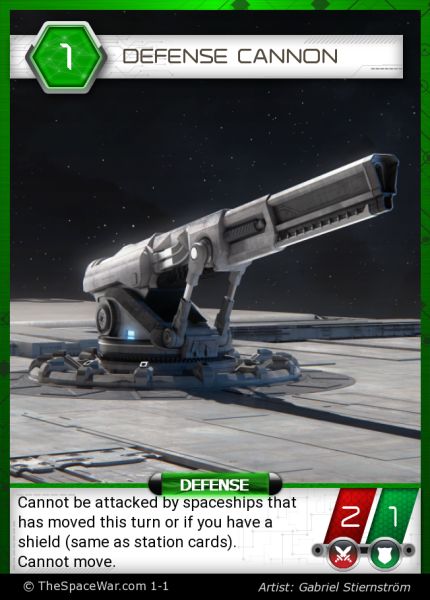 Title
Defense Cannon
Cost
1
Type
Defense
Attack
4
Defense
1
Copies
1
Text
Normal cannon.
(Defense cards cannot move)
Artist
Gabriel Stiernström
---
Print of https://thespacewar.com/cards/defense-cannon
Subscribe to be notified when you can play it online for free, the kickstarter campaign goes live, tournaments or other info.