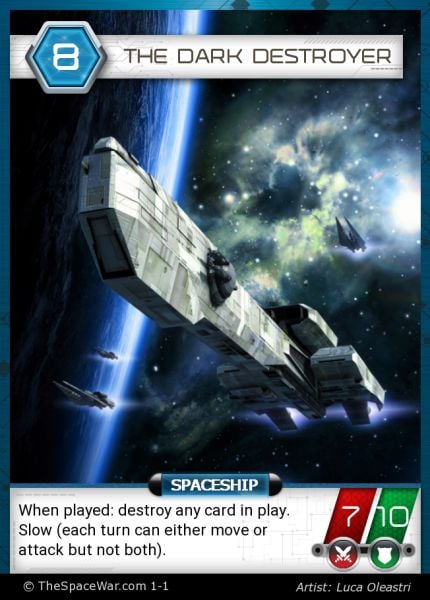 The Space War is a fast-paced strategic 2 player card game.
It uses several new interesting game mechanics, both players has the same deck of 60 cards and all cards are included in the game. This is not a "pay to win game".
Each card can be played in several ways but the game is still simple. I am aiming for it to be a cross between Chess, Magic the Gathering and Hearthstone.
Subscribe to be notified when you can play it online for free, the kickstarter campaign goes live, tournaments or other info:
The game is created by me, Jim Westergren, in my spare time.
I have more than 70 board and card games but The Space War is what I by far enjoy most to play.
Current status:
Jim is play testing and fine tuning the cards.
August is creating the online game, alpha version due april 2019.