- CARD -
Fatal Error
Fatal Error is really a key card in your deck. How and when you play can really determine if you win or loose.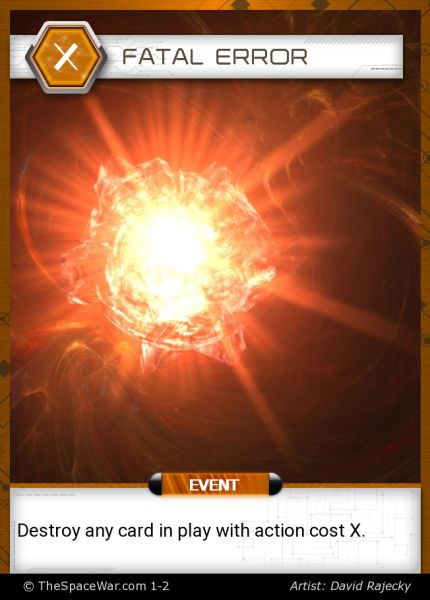 Title:
Fatal Error
Cost:
0
Type:
Event
Copies:
2
Text:
Destroy any card (on the table including station cards).
The opponent may draw 2 cards.
Artist:
ragnarok
What can stop Fatal Error?
---
Print of https://thespacewar.com/cards/fatal-error
Subscribe to be notified when you can play it online for free, the kickstarter campaign goes live, tournaments or other info.