- CARD -
Destiny Decided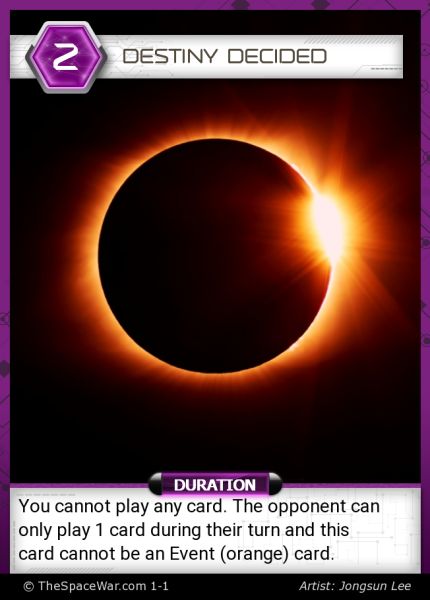 This is really an excellent card when you have board control and are on the way to win the game.
Title:
Destiny Decided
Cost:
2
Type:
Duration
Copies:
1
Text:
No player can play any event (orange) card.
The opponent can only play 1 card during their turn. You cannot play any card.
Artist:
sdecoret
Key event cards that it stops
How it can be stopped
Works really good with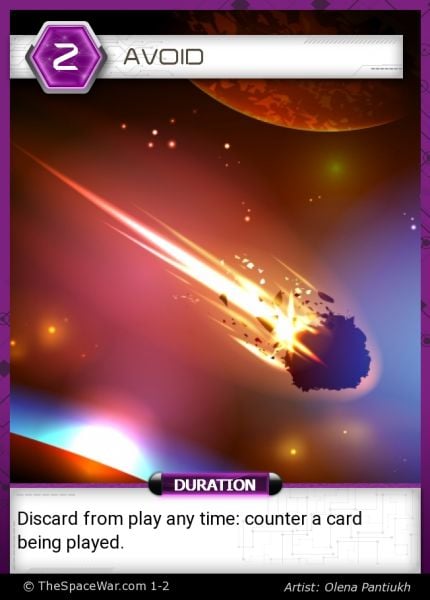 ---
Subscribe to be notified when you can play it online for free, the kickstarter campaign goes live, tournaments or other info.