- CARD -
Destiny Decided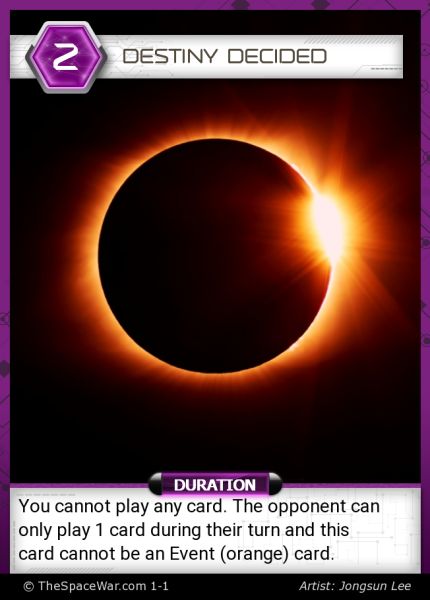 | | |
| --- | --- |
| Name | Destiny Decided |
| Cost | 2 |
| Type | Duration |
| Deck | The Terrans |
| Copies | 1 |
| Text | You cannot play any card. The opponent can only play 1 card during their turn and this card cannot be an Event (orange) card. |
| Artist | Jongsun Lee |
| NFT | Buy it now (info) |
Destiny Decided is a great card to play when you have more cards on the table than the opponent and you are planning to win in 1-2 turns. You will use your spaceships/missiles to win the game and don't really need to play any more cards in order to win.
It will seriously slow down the opponent in the end game when you normally play perhaps 4 cards per turn.
Key event cards that it stops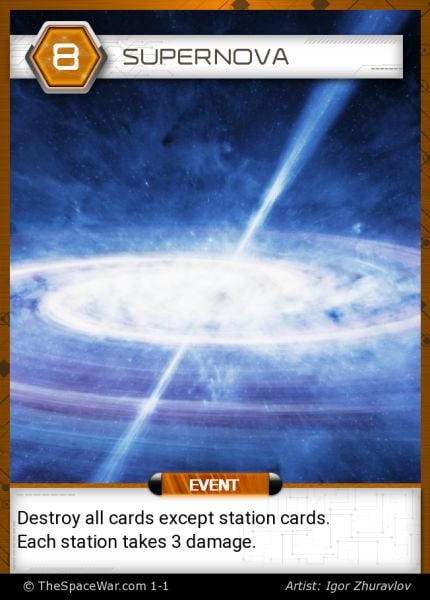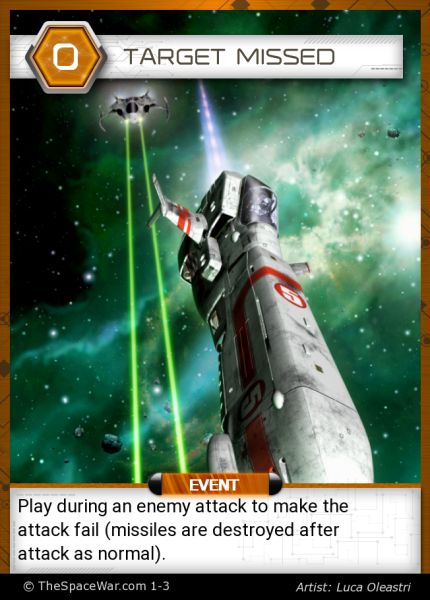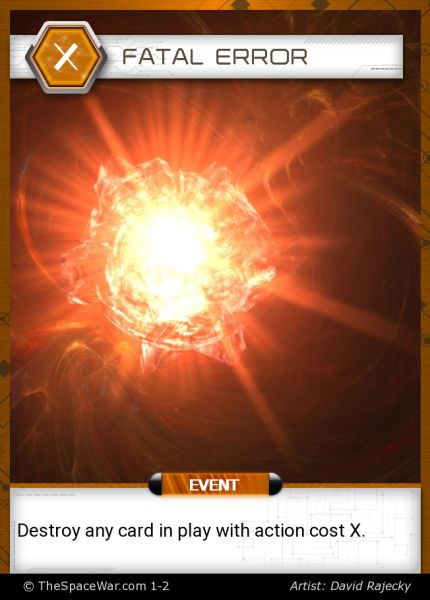 How it can be stopped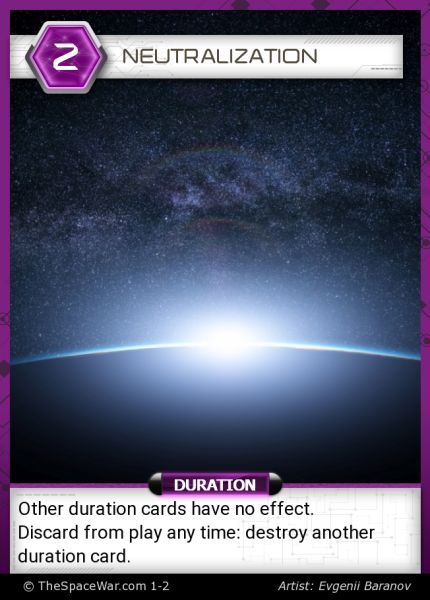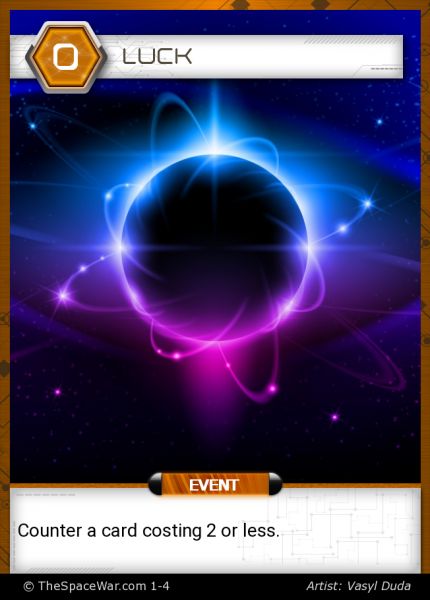 Works really good with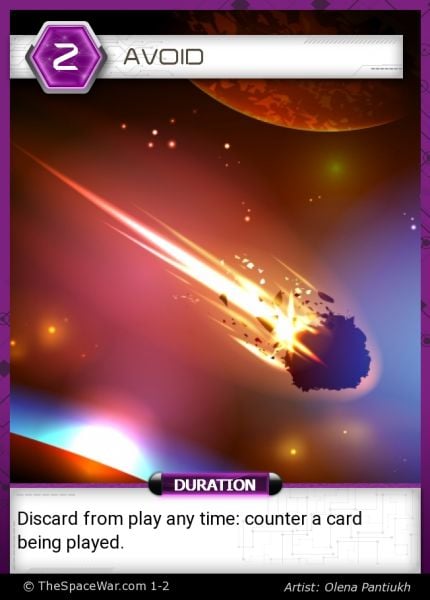 Compare With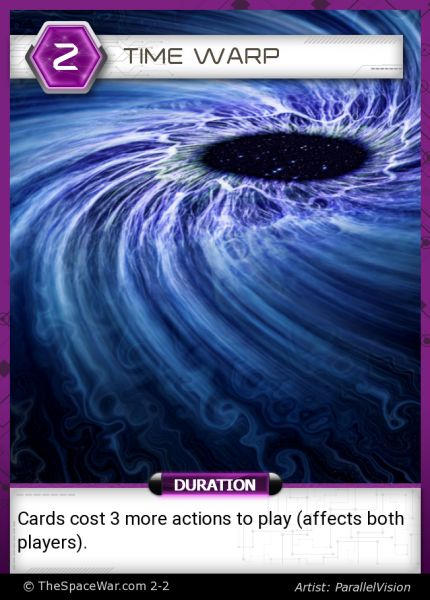 Changelog During Playtesting
May 2019:
Used to cost 3 and just be that both players can only play 1 card per turn.
May 2019:
First version only stated: "No player can play any event (orange) card."
September 2018: Created.
__________________________________________________
Print of https://thespacewar.com/cards/destiny-decided