- CARD -
Neutralization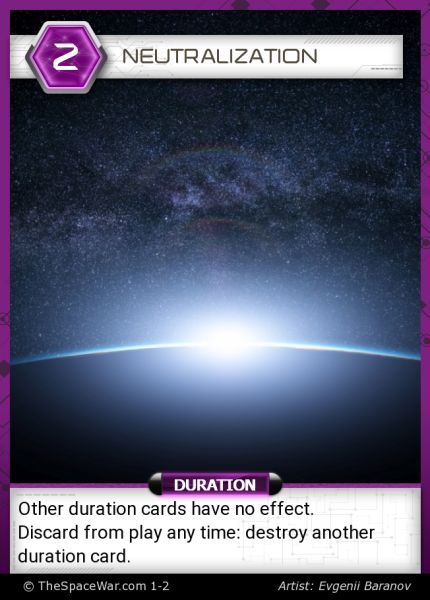 | | |
| --- | --- |
| Name | Neutralization |
| Cost | 2 |
| Type | Duration |
| Deck | The Terrans |
| Copies | 2 |
| Text | Other duration cards have no effect. Discard from play any time: destroy another duration card. |
| Artist | Evgenii Baranov |
| NFT | Buy it now (info) |
Mostly not needed but when you need it you really need it.
Rule Clarifications
Duration cards that has no effect still has to be paid for or discarded as normal.
The newest duration card that enters the game overwrites the rule of any conflicting duration card on the table. (for example when both players have played Neutralization then only the latest one has the ability "Remove from play to destroy another duration card.")
List of other duration cards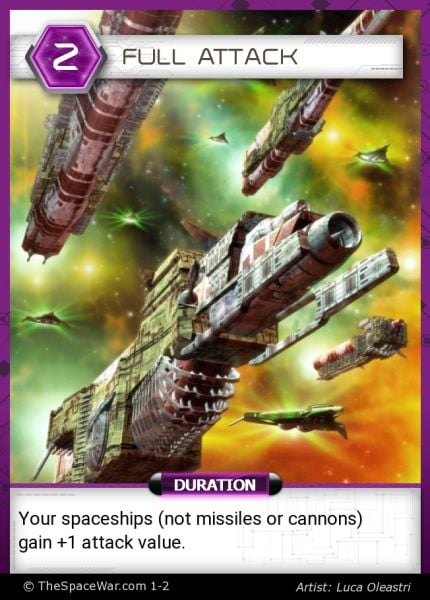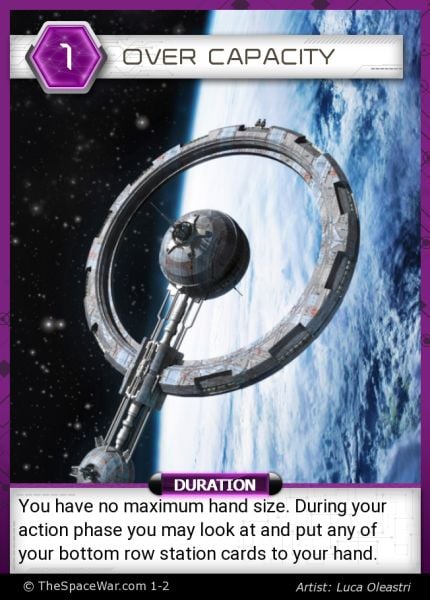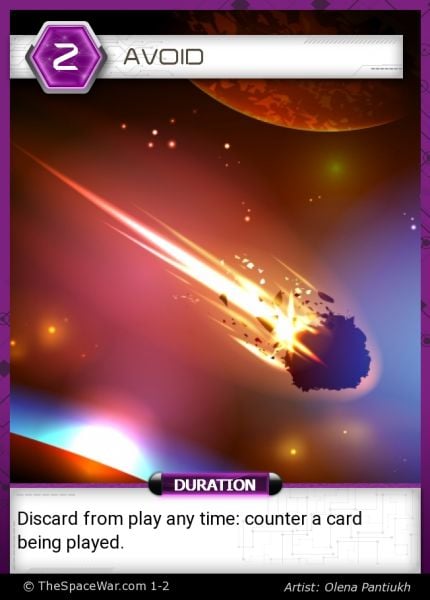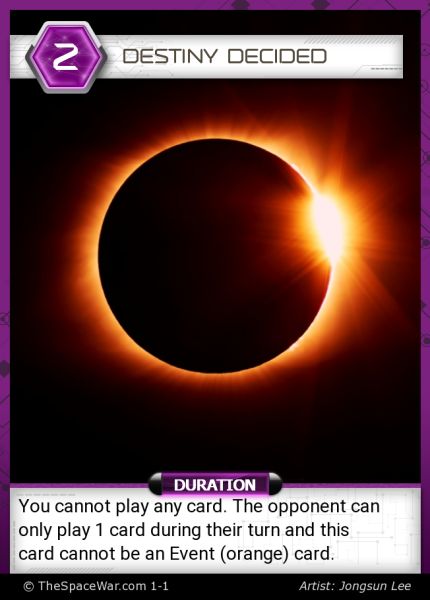 Compare With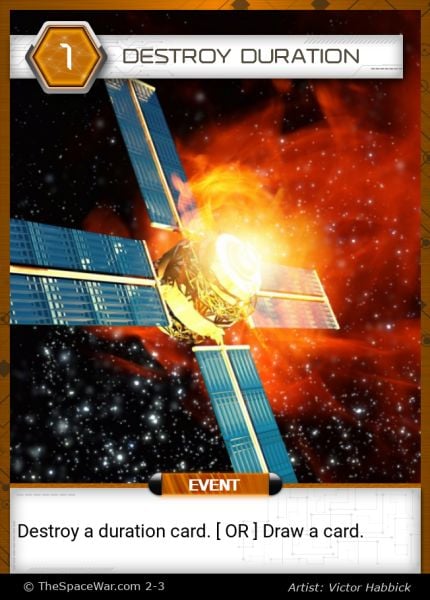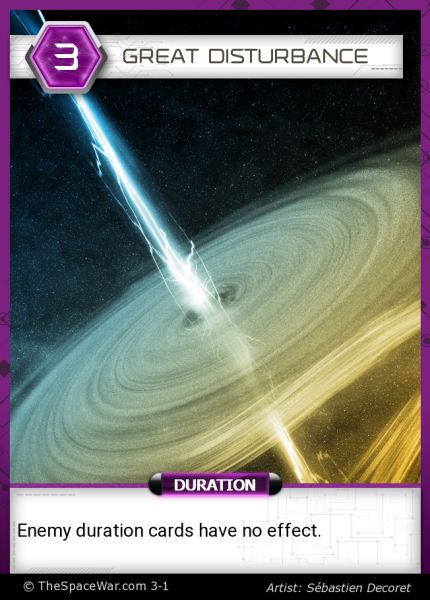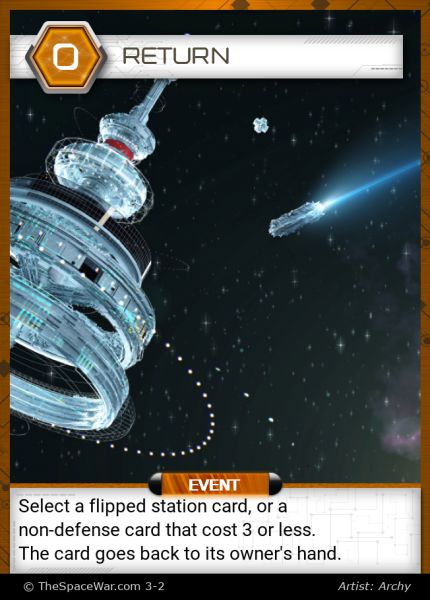 Changelog During Playtesting
Buff in January 2021:
Can now be used any time.
Buff in November 2019:
Can now also be used to destroy a duration card.
September 2018: Created.
__________________________________________________
Print of https://thespacewar.com/cards/neutralization