- CARD -
Full Attack
This is truly a card that has made people win in this game. It has a high cost but makes your space ships so much better.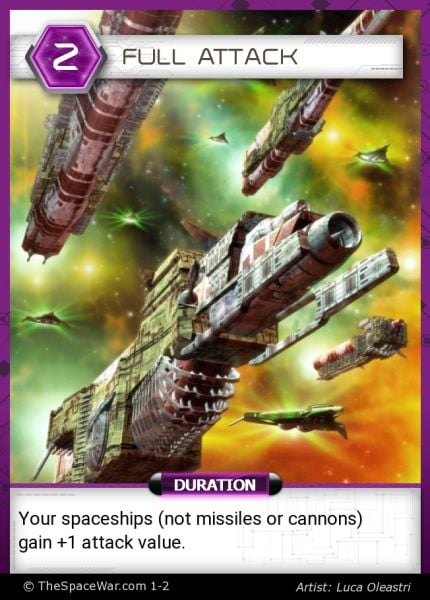 Title:
Full Attack
Cost:
3
Type:
Duration
Copies:
2
Text:
· +1 attack value of your space ships.
· Your space ships are fast (can move the first turn they enter play).
Artist:
Luca Oleastri
Good against this
Good with this
---
Print of https://thespacewar.com/cards/full-attack
Subscribe to be notified when you can play it online for free, the kickstarter campaign goes live, tournaments or other info.