- CARD -
Full Attack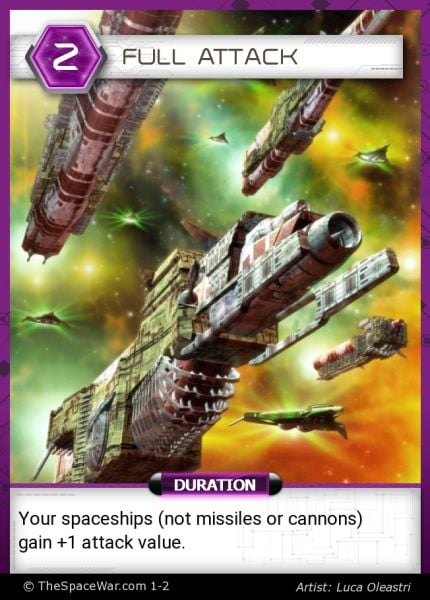 | | |
| --- | --- |
| Name | Full Attack |
| Cost | 2 |
| Type | Duration |
| Deck | The Terrans |
| Copies | 2 |
| Text | Your spaceships (not missiles or cannons) gain +1 attack value. |
| Artist | Luca Oleastri |
| NFT | Buy it now (info) |
This is truly a card that has made people win in this game. It has a high cost but makes your spaceships so much better.
Good against this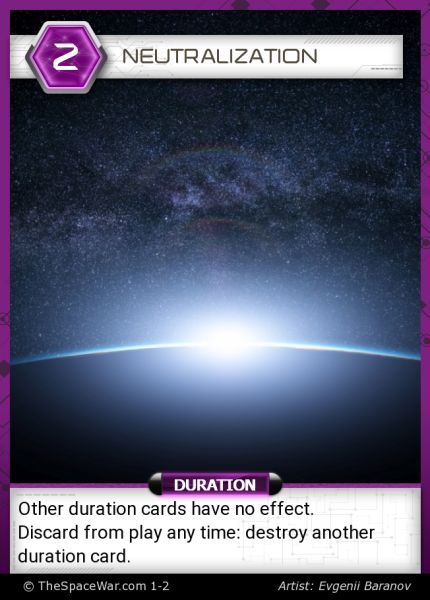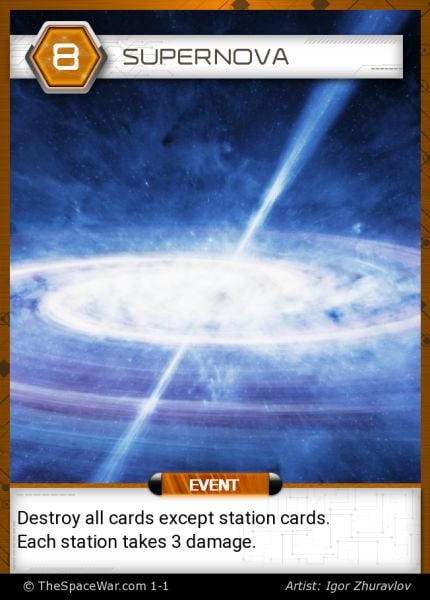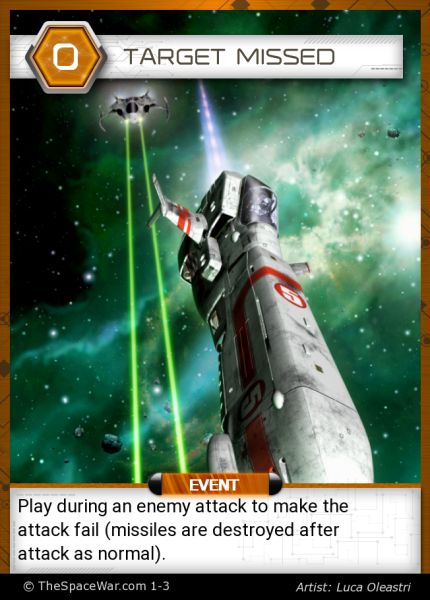 Good with this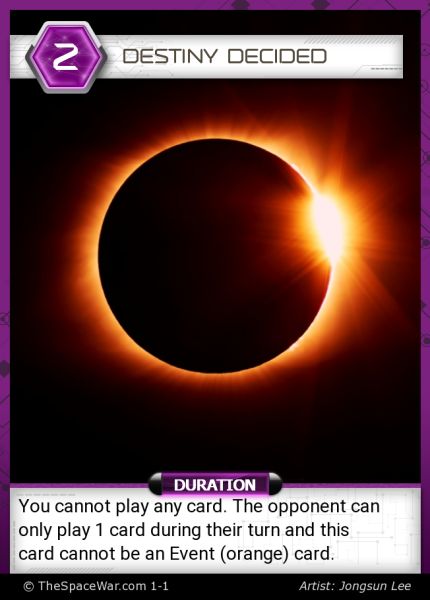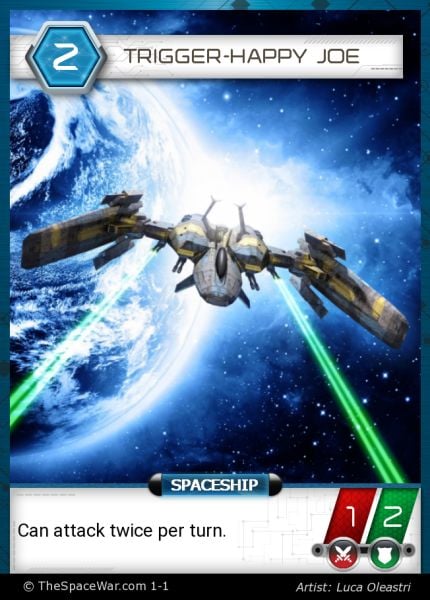 Changelog During Playtesting
Nerf in January 2020:
Used to cost 3 and also made your spaceships fast. But I changed because it would be too good when playing constructed and using a deck similar to The Swarm.
September 2018: Created.
__________________________________________________
Print of https://thespacewar.com/cards/full-attack