- CARD -
Starship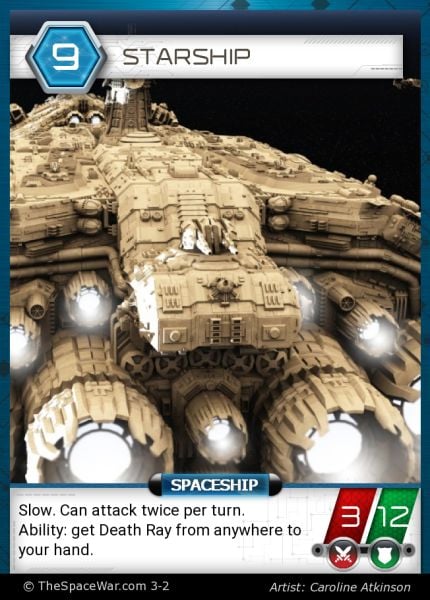 | | |
| --- | --- |
| Name | Starship |
| Cost | 9 |
| Type | Spaceship |
| Attack | 3 |
| Defense | 12 |
| Deck | United Stars |
| Copies | 2 |
| Text | Slow. Can attack twice per turn. Ability: get Death Ray from anywhere to your hand. |
| Artist | Caroline Atkinson |
| NFT | Buy it now (info) |
Getting this out in play is a nightmare for the opponent. It might not be very fast but it does loads of damage and is difficult to get rid of.
Death Ray can be launched every second turn.
Related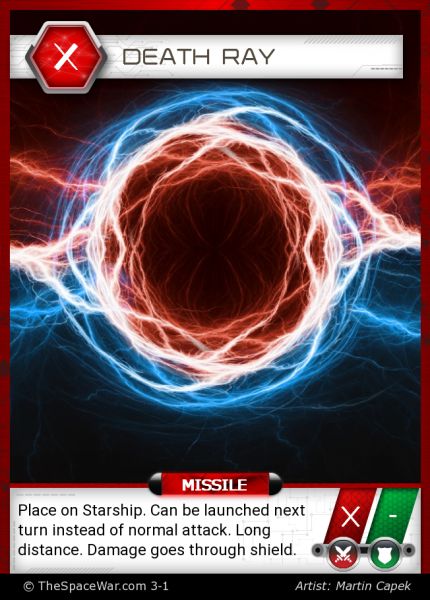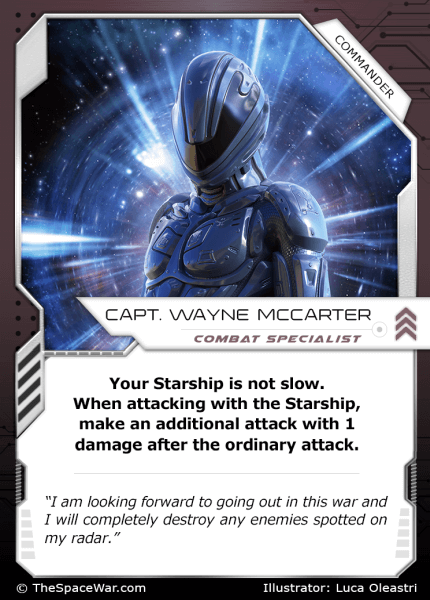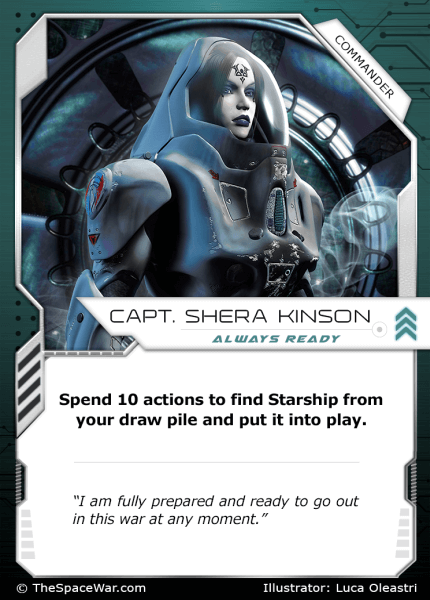 Works Good With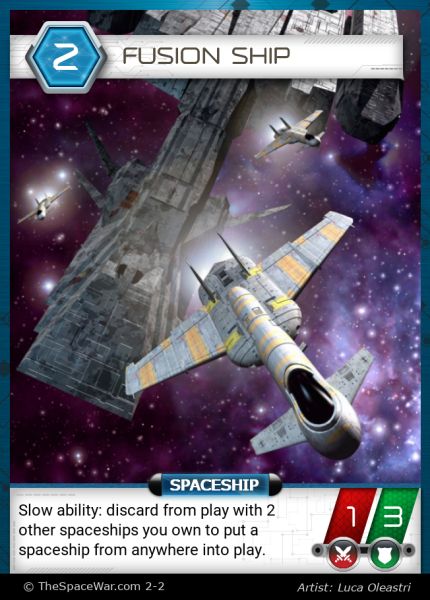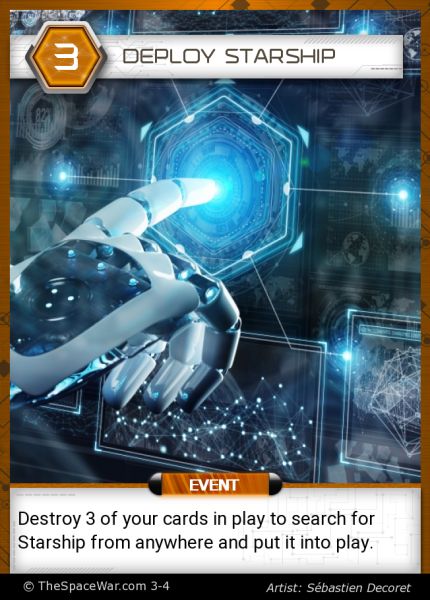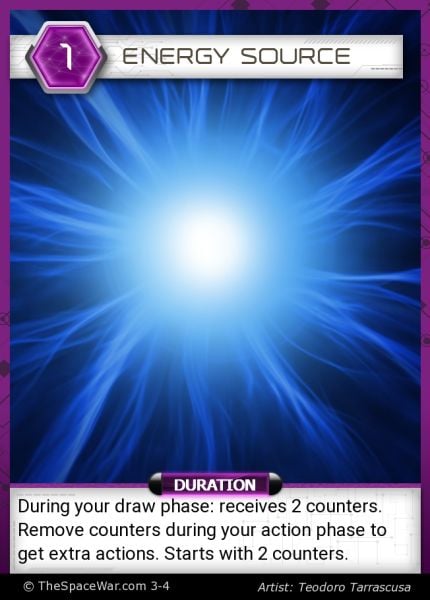 How to get rid of Starship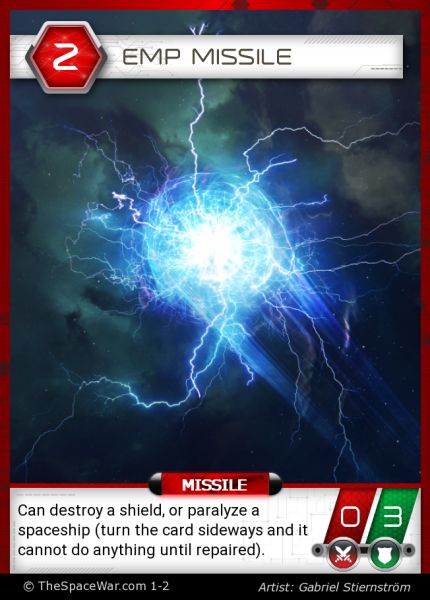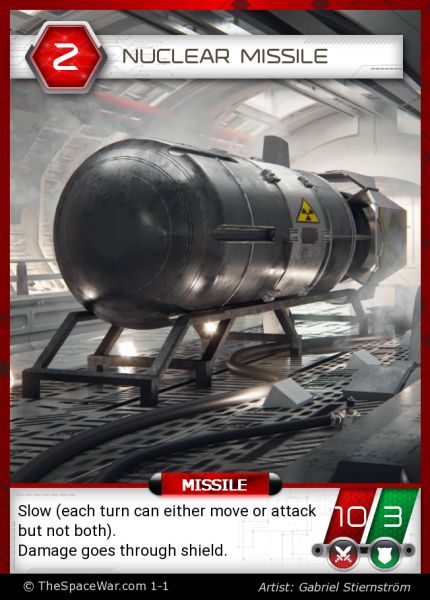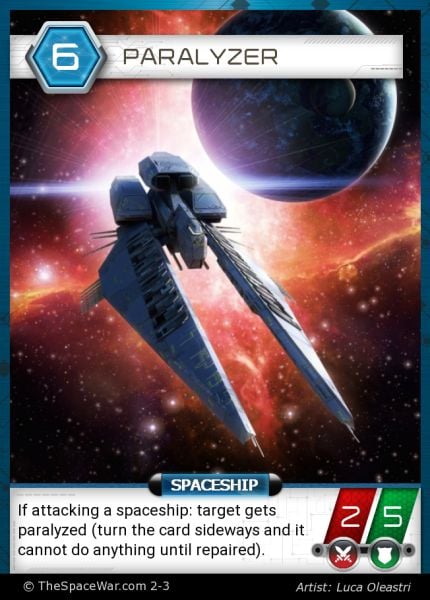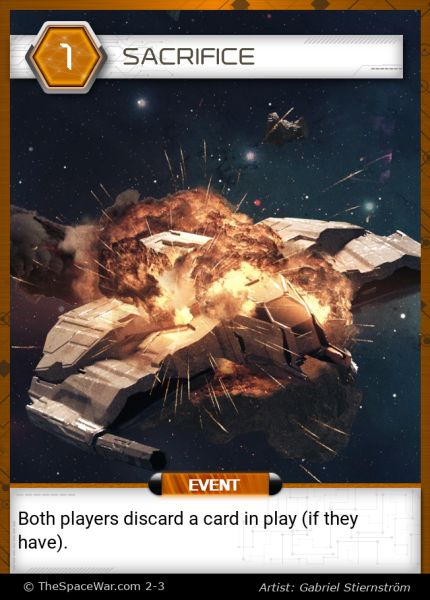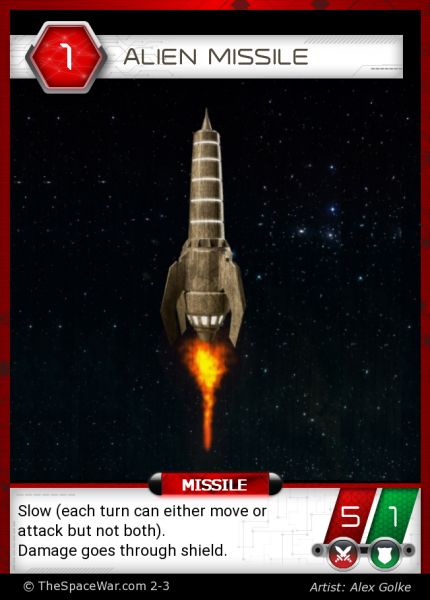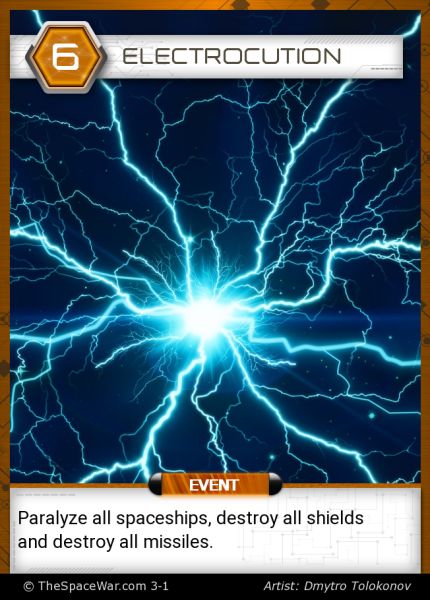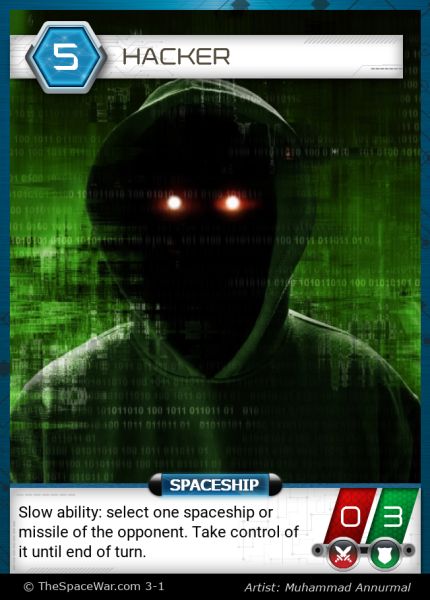 Compare With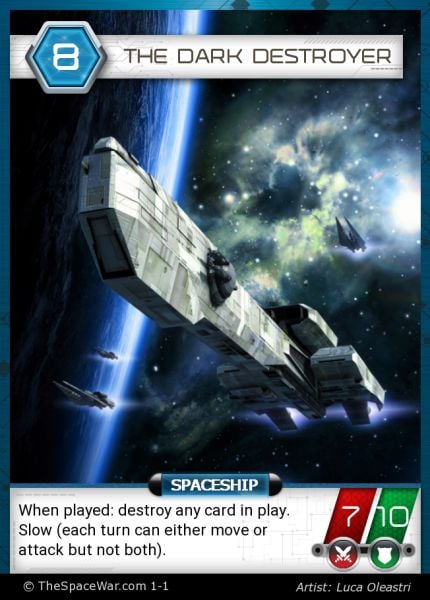 Changelog During Playtesting
March 2021:
Major change of the card. Old version was simply a 10 cost, 6 attack and 12 defense with "Cost 1 less for each card you have in play. Slow."
February 2020: Created.
__________________________________________________
Print of https://thespacewar.com/cards/starship