- CARD -
Death Ray Cannon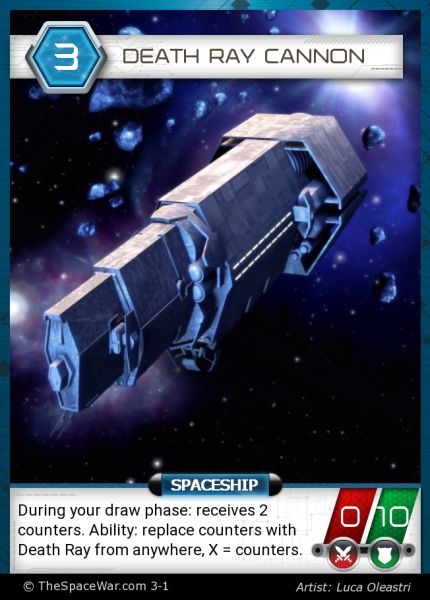 | | |
| --- | --- |
| Name | Death Ray Cannon |
| Cost | 3 |
| Type | Spaceship |
| Attack | 0 |
| Defense | 10 |
| Deck | United Stars |
| Copies | 1 |
| Text | During your draw phase: receives 2 counters. Ability: replace counters with Death Ray from anywhere, X = counters. |
| Artist | Luca Oleastri |
| NFT | Buy it now (info) |
Remember to include at least one copy of Death Ray when playing with this.
What can stop Death Ray Cannon?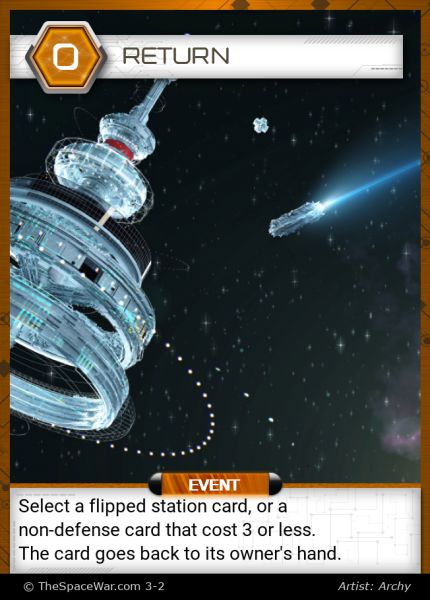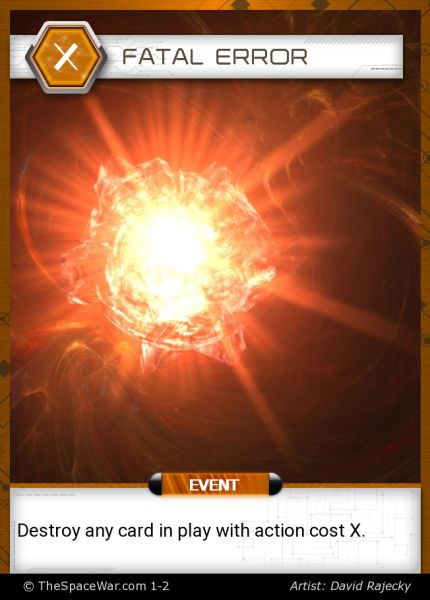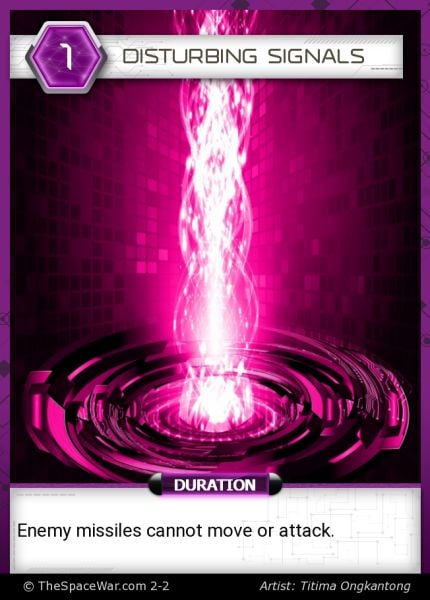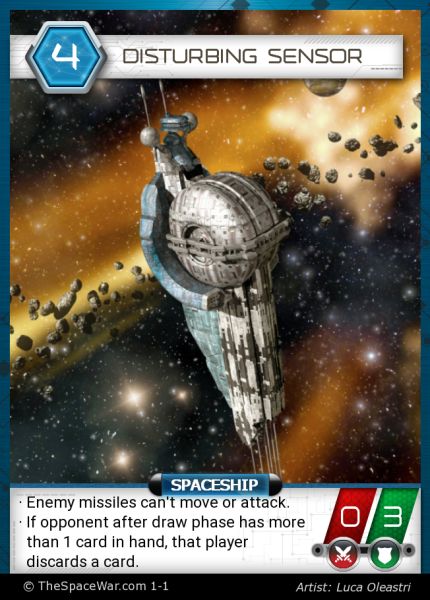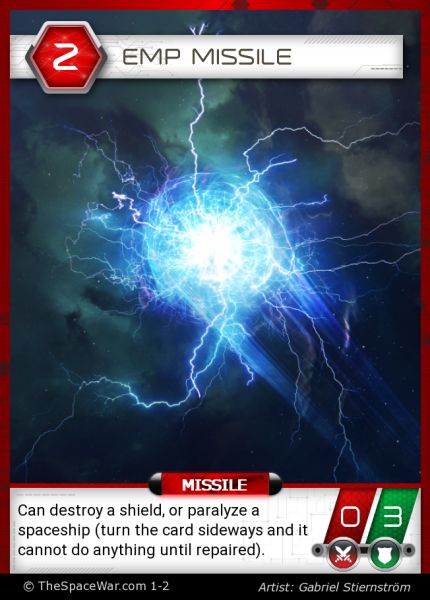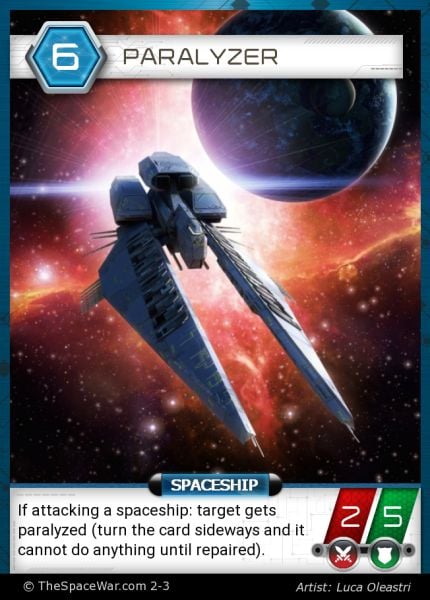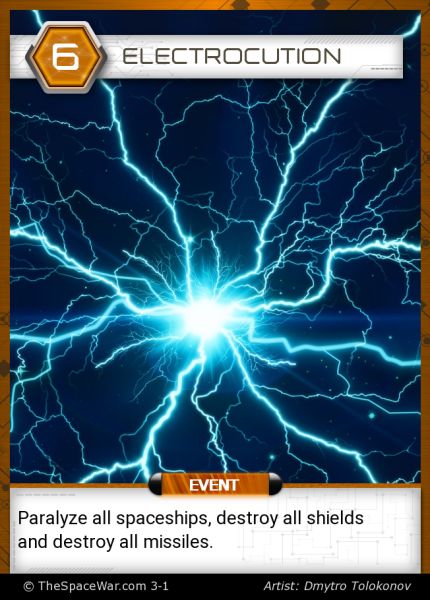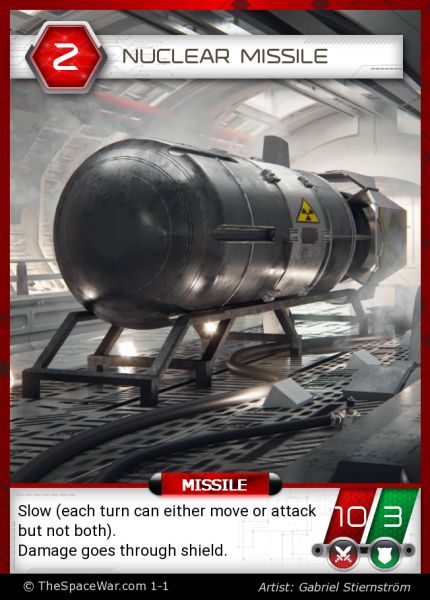 Works Good with Death Ray Cannon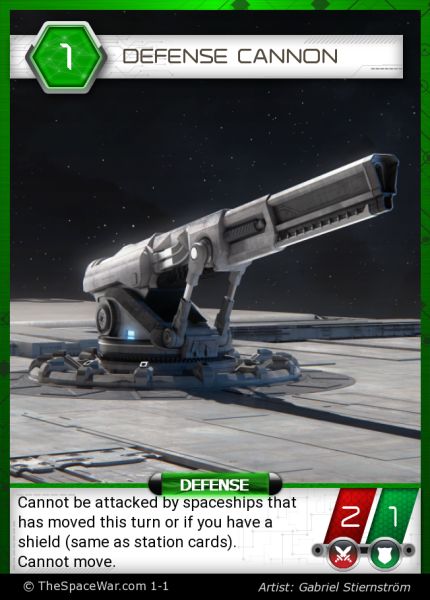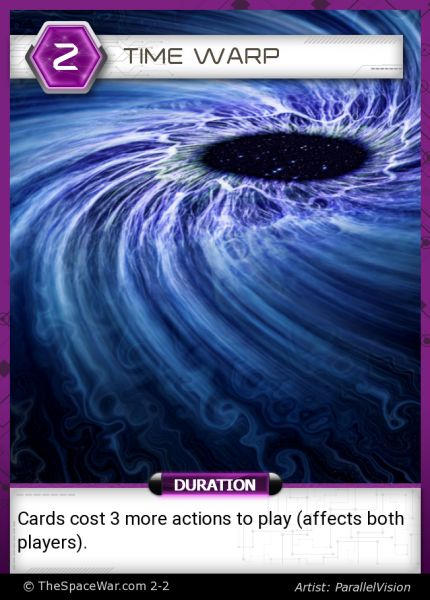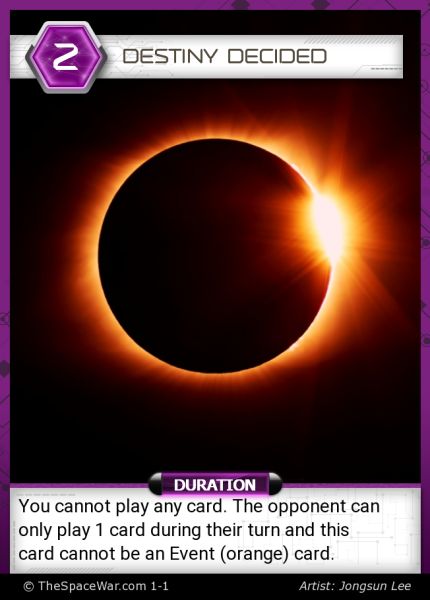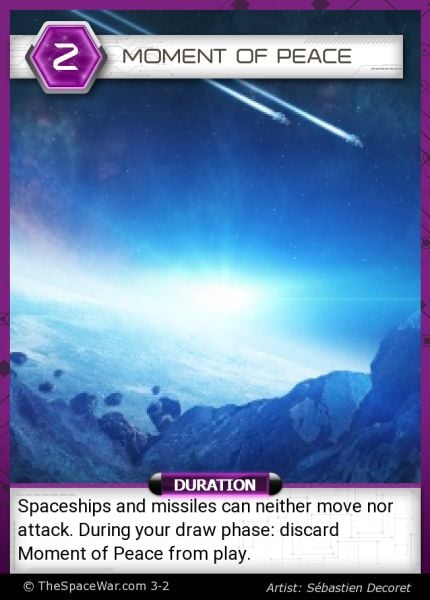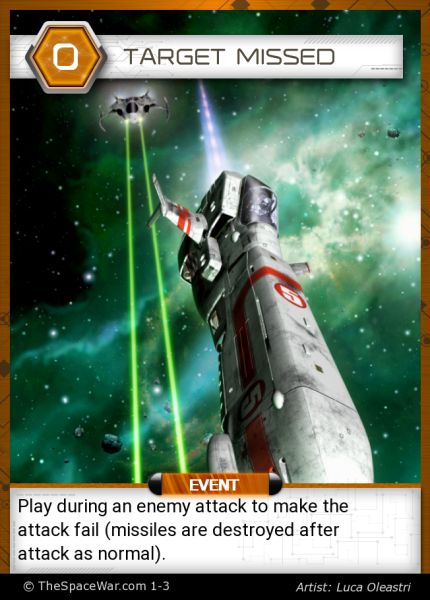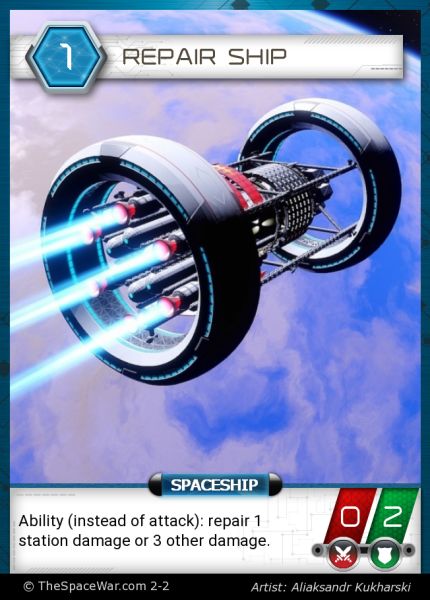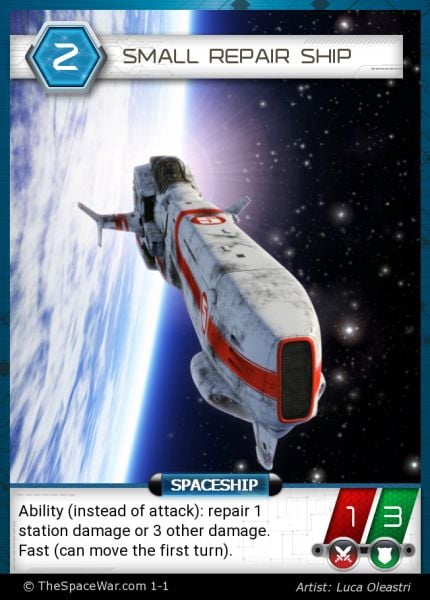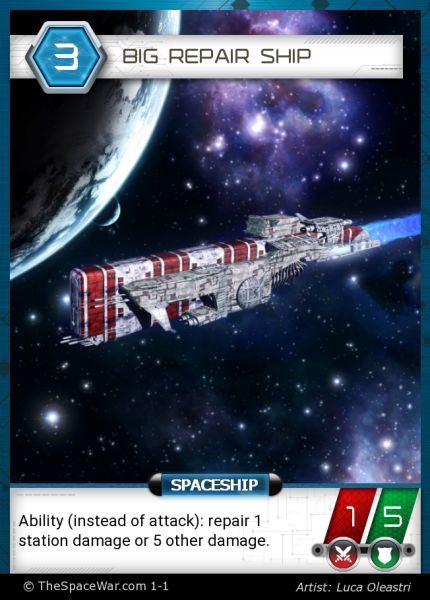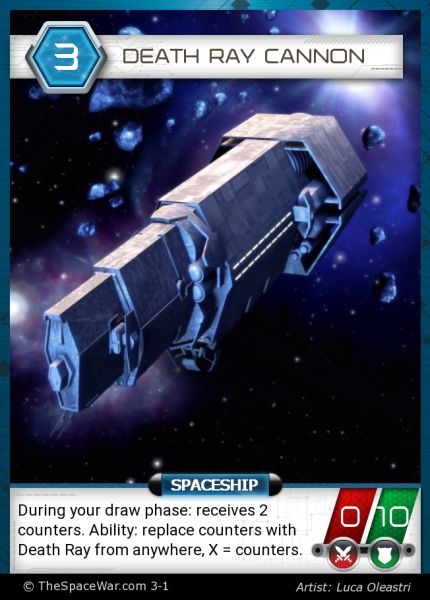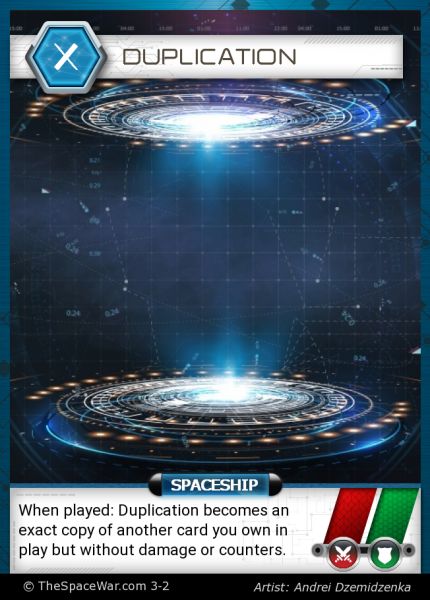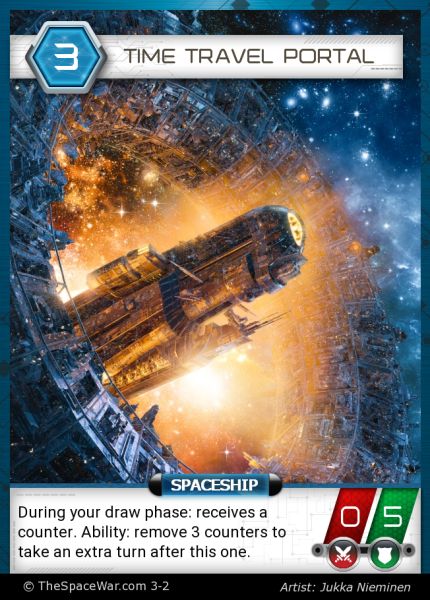 Changelog During Playtesting
March 2021:
Card created and entered playtesting.
Design Notes From Jim
If the card is proven to powerful in playtesting I will lower the defense from 10 to 8.
__________________________________________________
Print of https://thespacewar.com/cards/death-ray-cannon