- COMMANDER CARD -
Keve Bakins
Expert Organizer
You can freely move around your station cards in your action phase.
"What matters in a war is not strength and power but to be able to swiftly reorganize the space station resources and quickly adapt to situations."
First Edition of this card as a NFT
The NFT of this card is not yet bought by anyone, buy it now for 0.5 ETH or buy another card.
Changelog During Playtesting
Other Commanders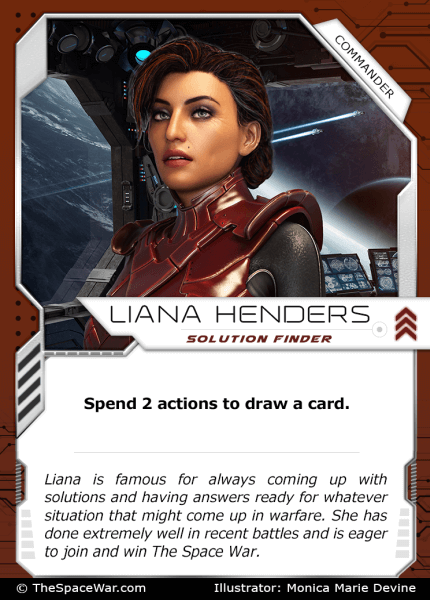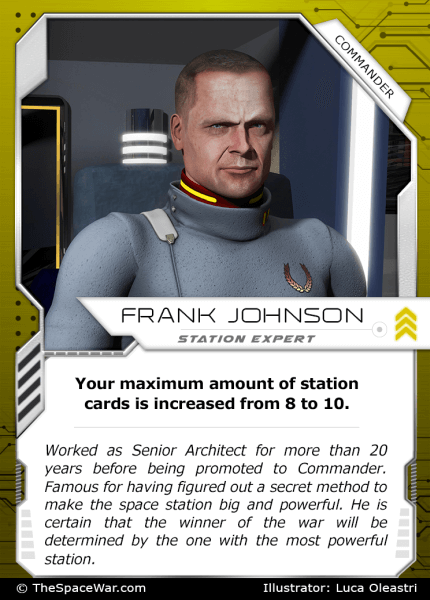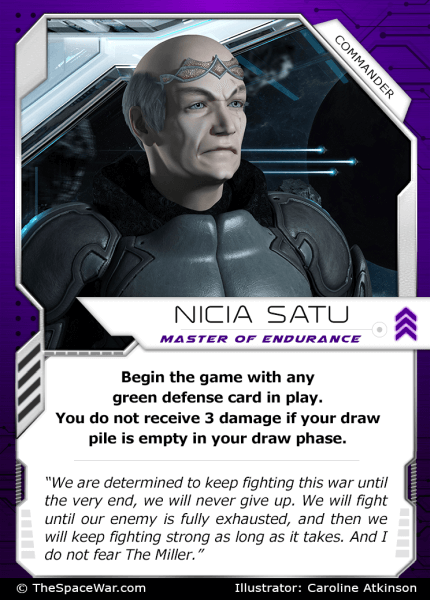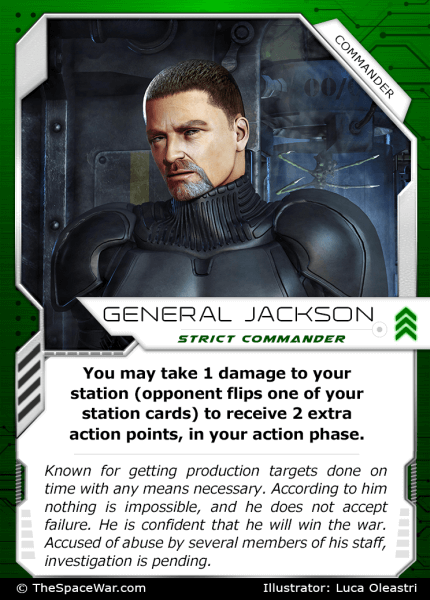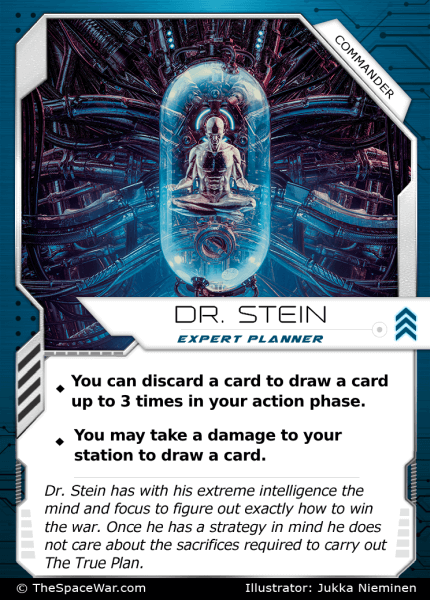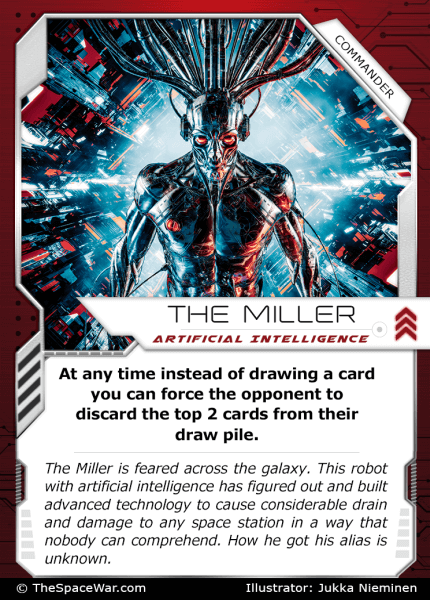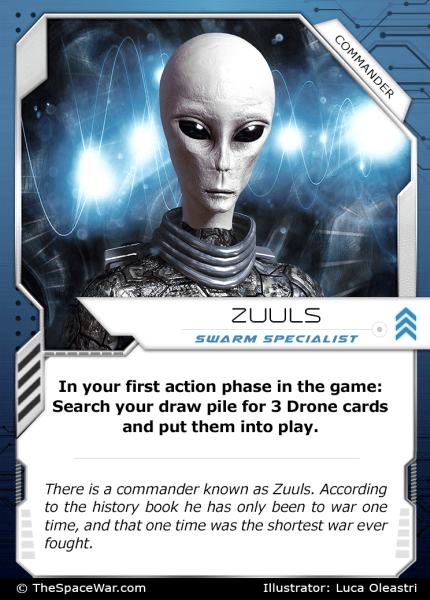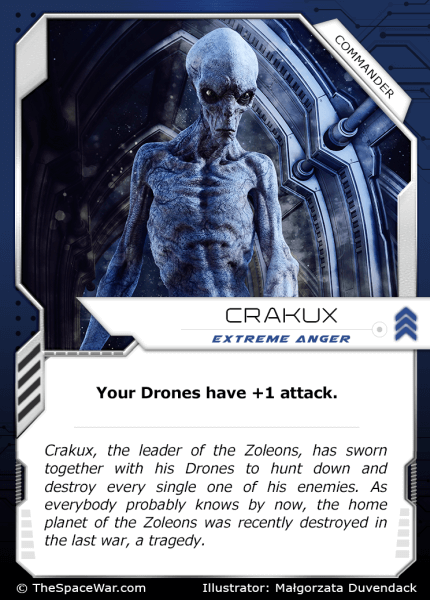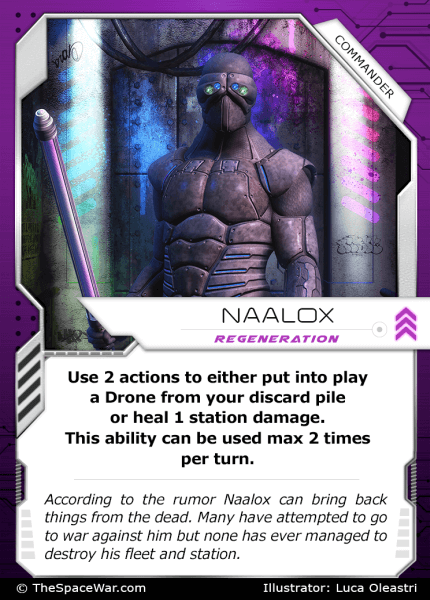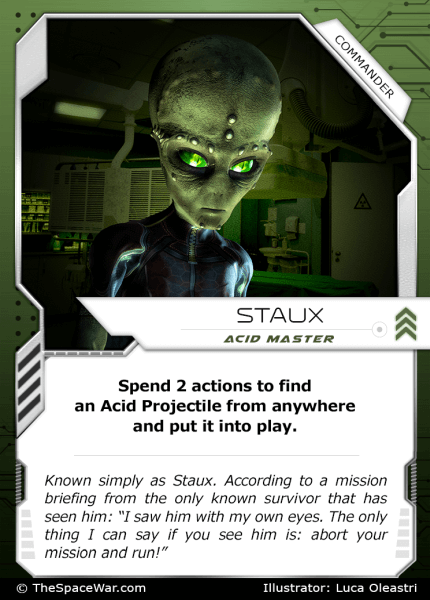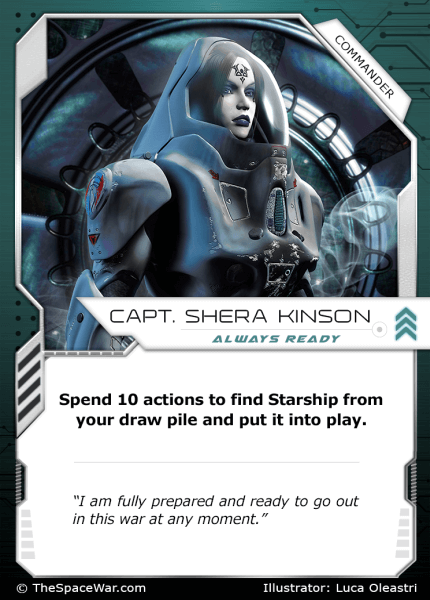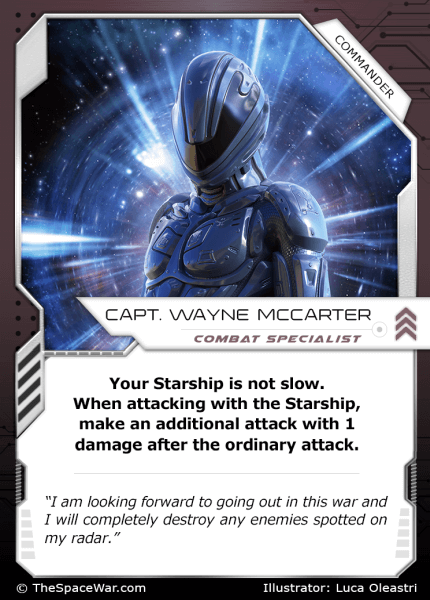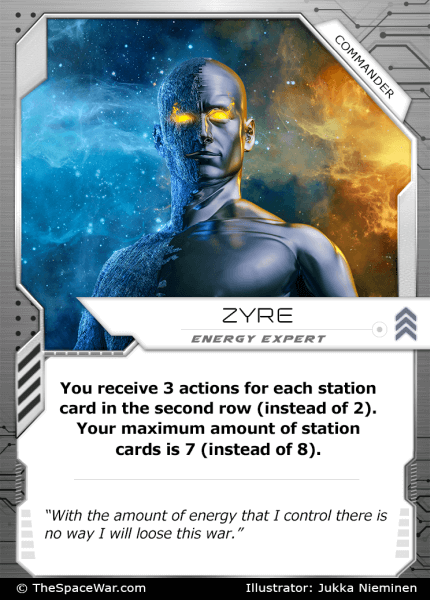 __________________________________________________
Print of https://thespacewar.com/commanders/keve-bakins