- COMMANDER CARD -
The Miller
Artificial Intelligence
At any time instead of drawing a card you can force the opponent to discard the top 2 cards from their draw pile.
The Miller is feared across the galaxy. This robot with artificial intelligence has figured out and built advanced technology to cause considerable drain and damage to any space station in a way that nobody can comprehend. How he got his alias is unknown.
First Edition of this card as a NFT
The NFT of this card is not yet bought by anyone, buy it now for 0.5 ETH or buy another card.
Changelog During Playtesting
Other Commanders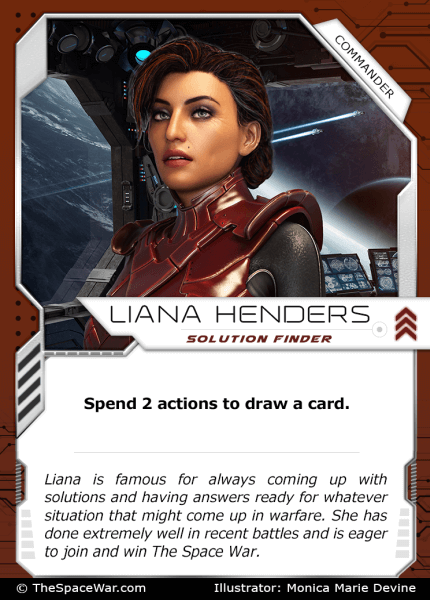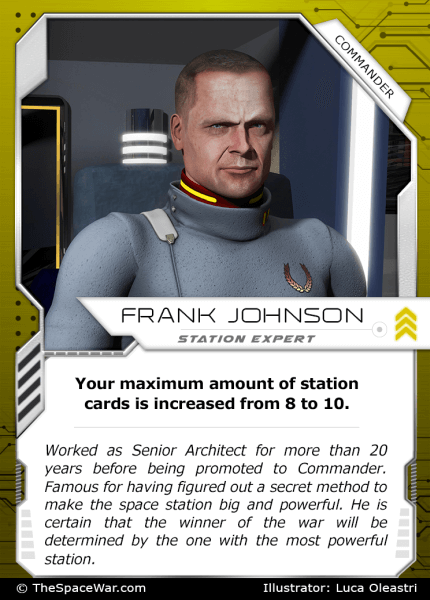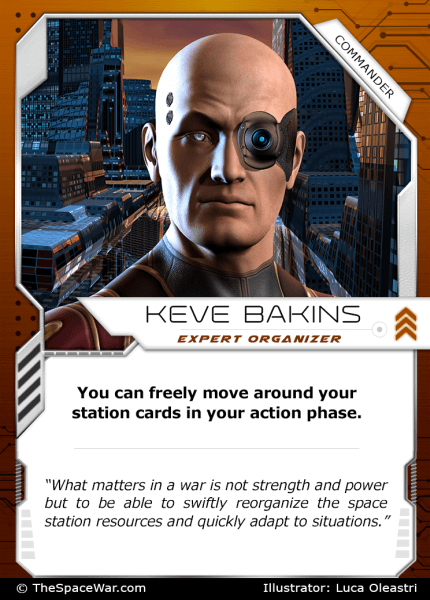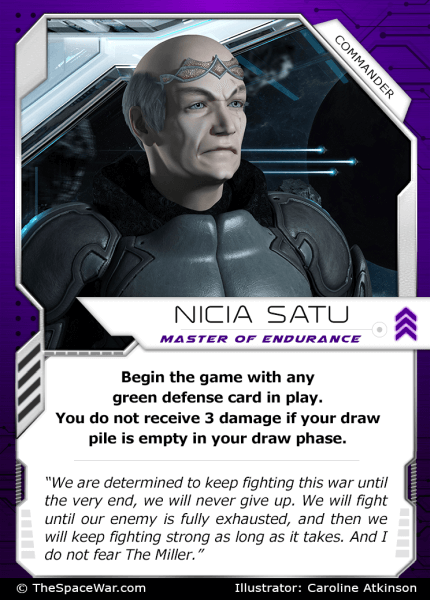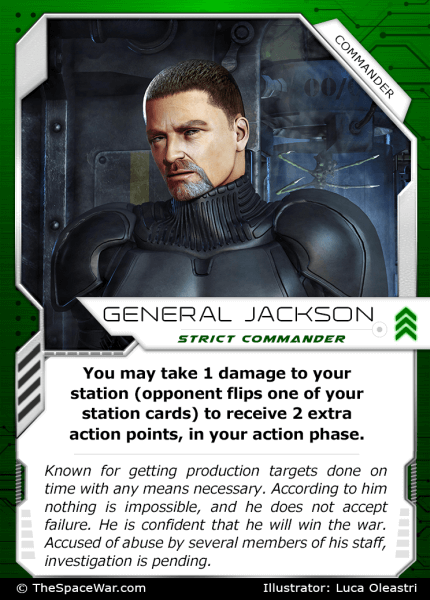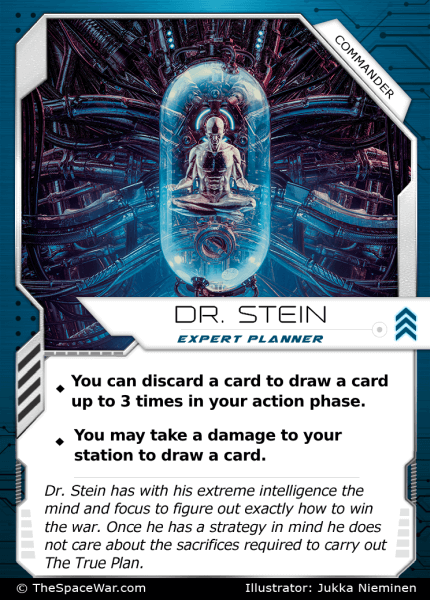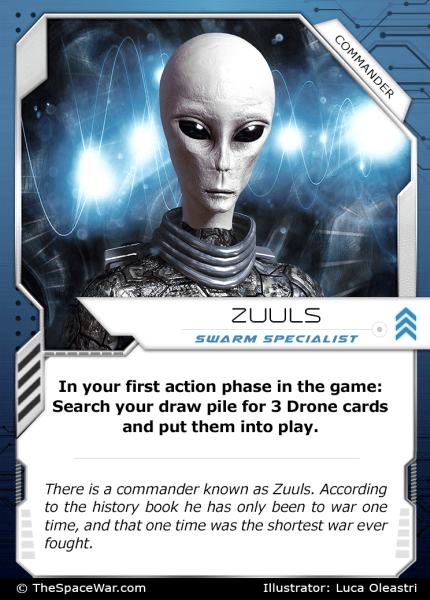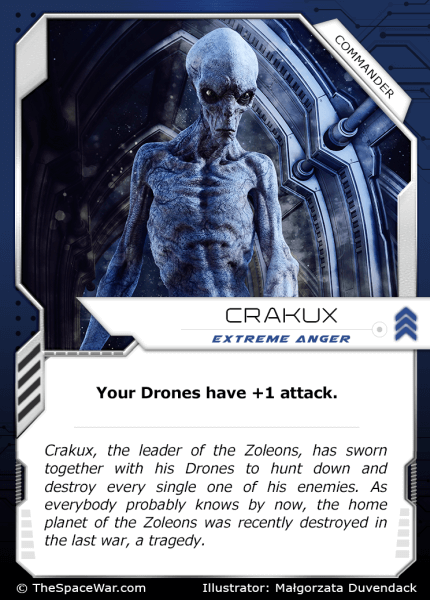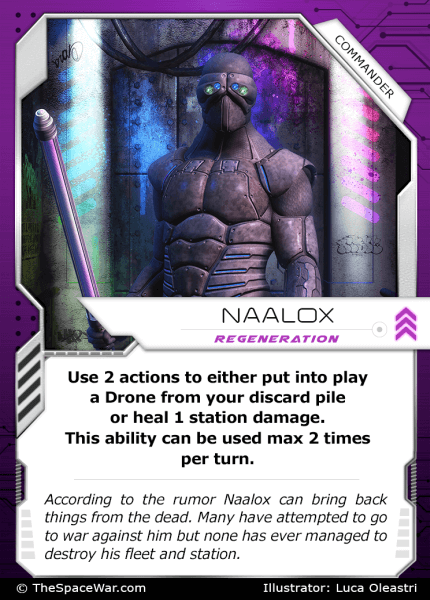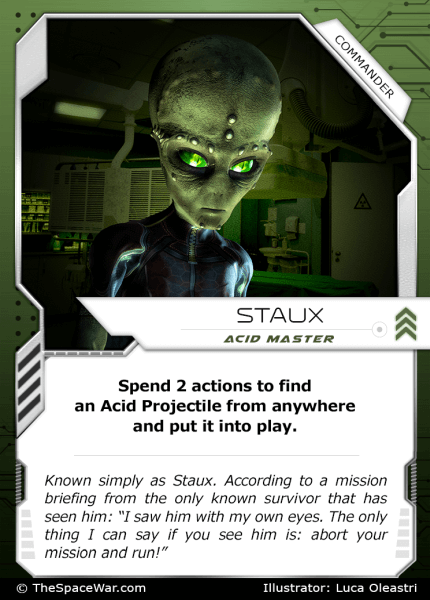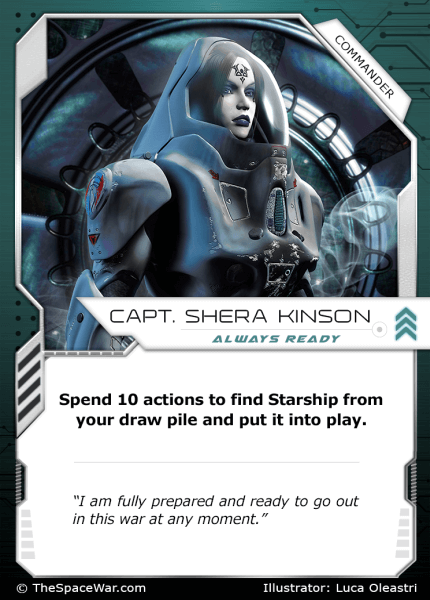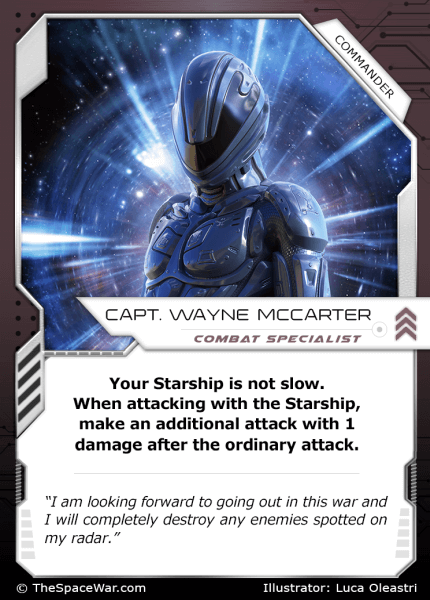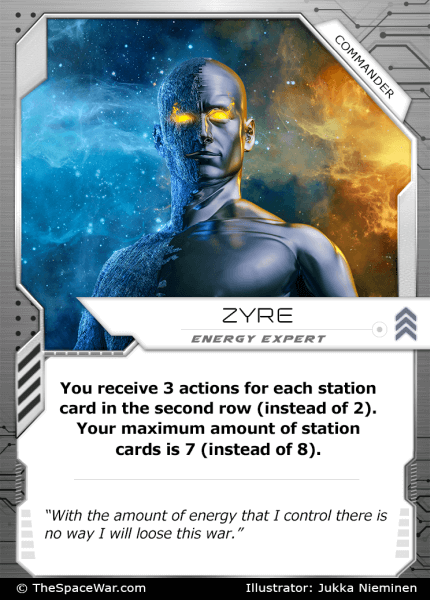 __________________________________________________
Print of https://thespacewar.com/commanders/the-miller