- COMMANDER CARD -
Zyre
Energy Expert
You receive 3 actions for each station card in the second row (instead of 2). Your maximum amount of station cards is 7 (instead of 8).
"With the amount of energy that I control there is no way I will loose this war."
First Edition of this card as a NFT
The NFT of this card is not yet bought by anyone, buy it now for 0.5 ETH or buy another card.
Changelog During Playtesting
Other Commanders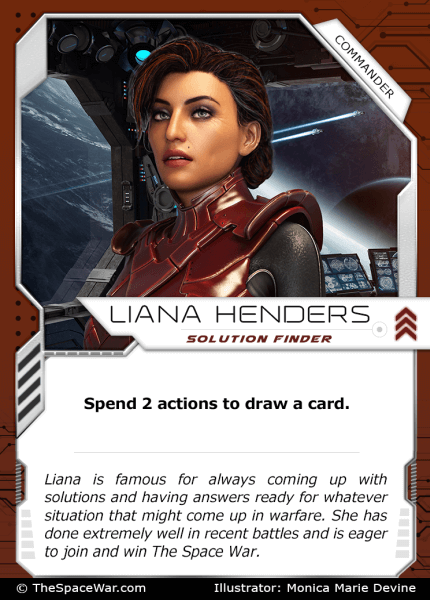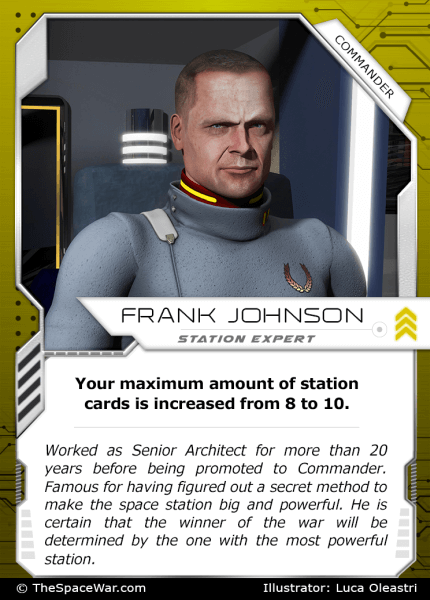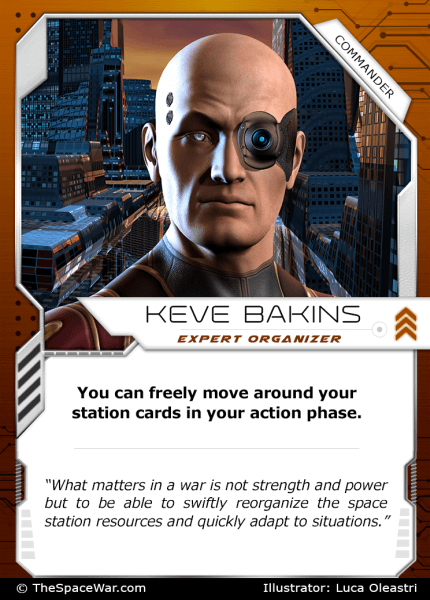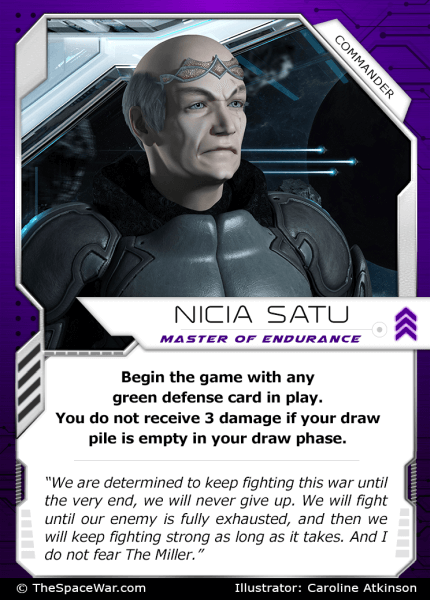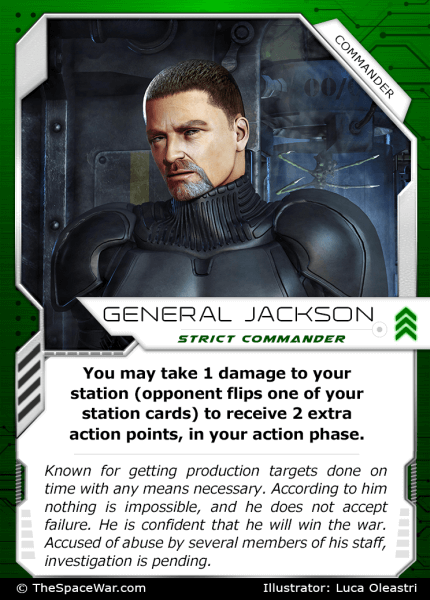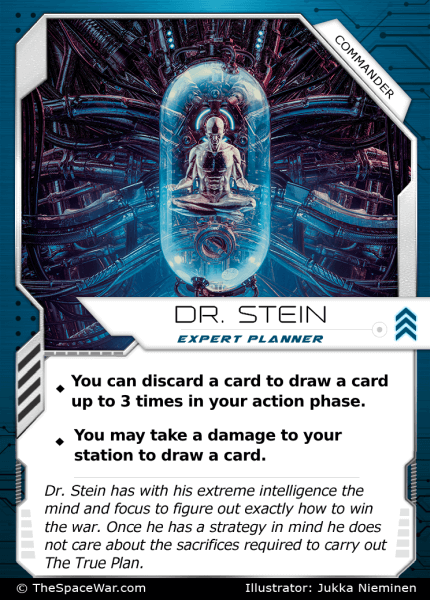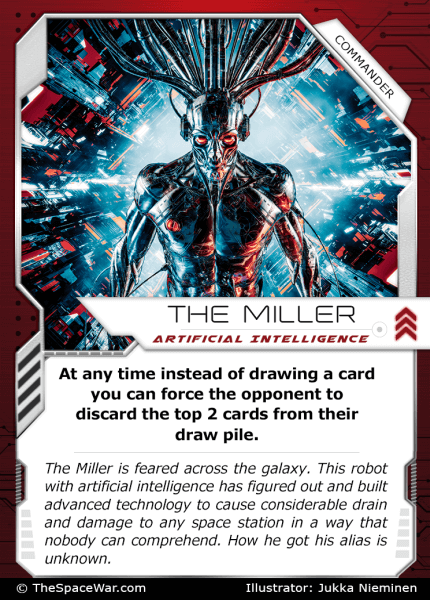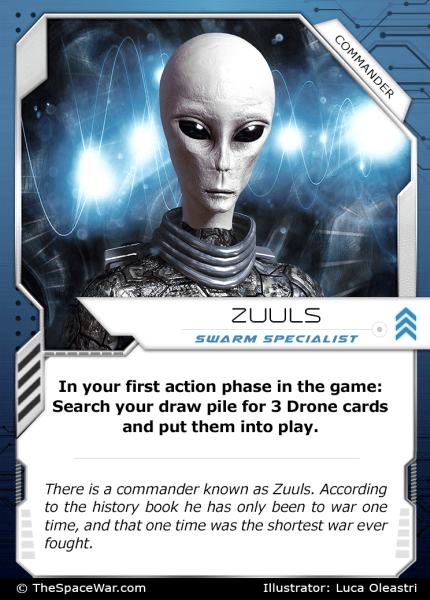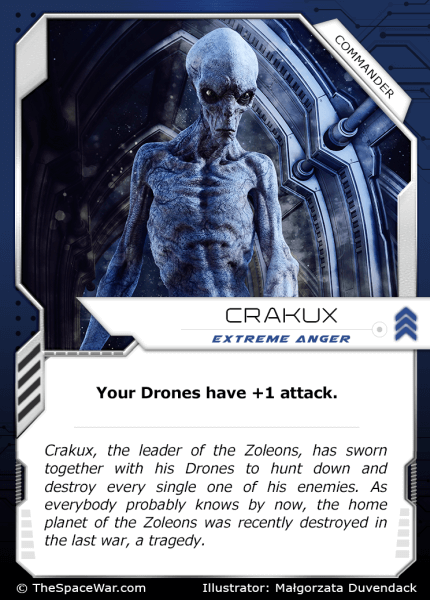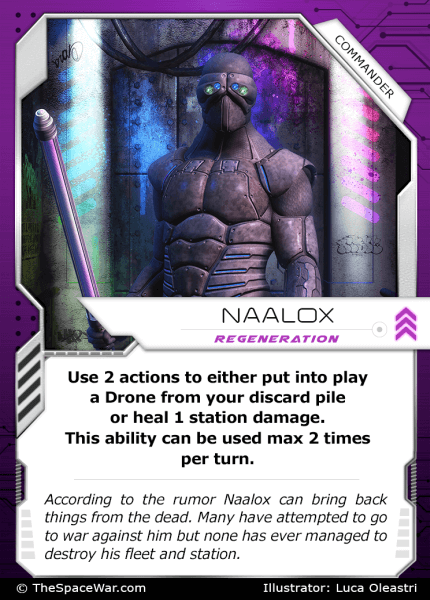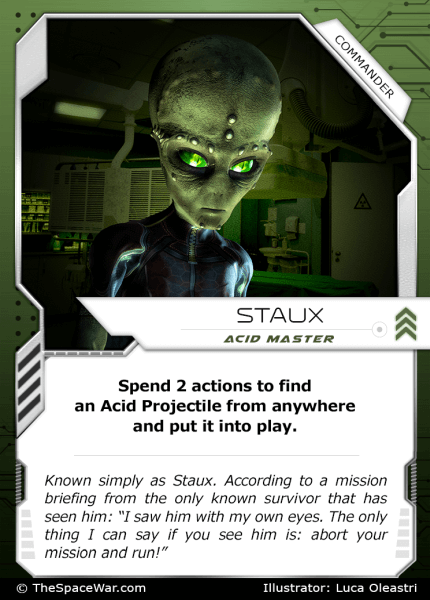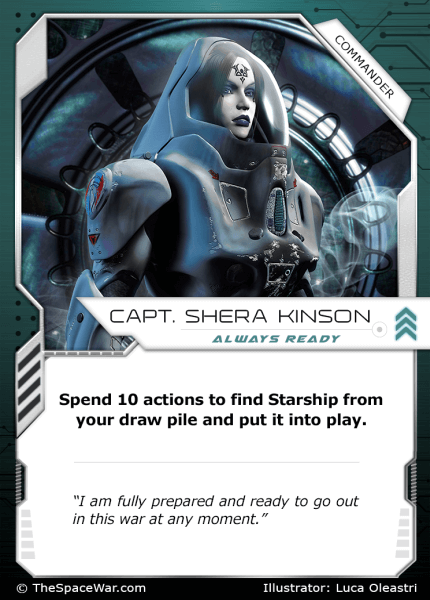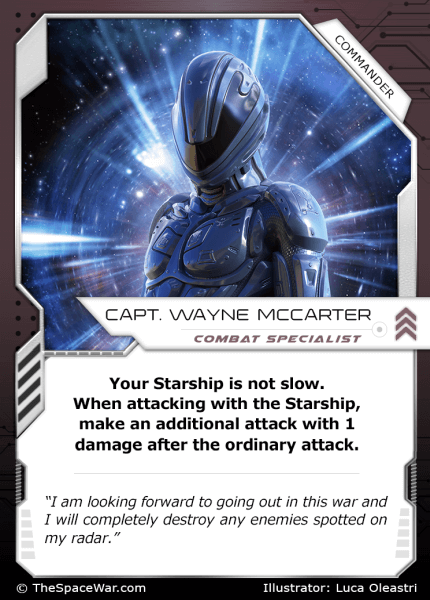 __________________________________________________
Print of https://thespacewar.com/commanders/zyre