- COMMANDER CARD -
Naalox
Regeneration
Use 2 actions to either put into play a Drone from your discard pile or heal 1 station damage. This ability can be used max 2 times per turn.
According to the rumor Naalox can bring back things from the dead. Many have attempted to go to war against him but none has ever managed to destroy his fleet and station.
First Edition of this card as a NFT
The NFT of this card is not yet bought by anyone, buy it now for 0.5 ETH or buy another card.
Changelog During Playtesting
Other Commanders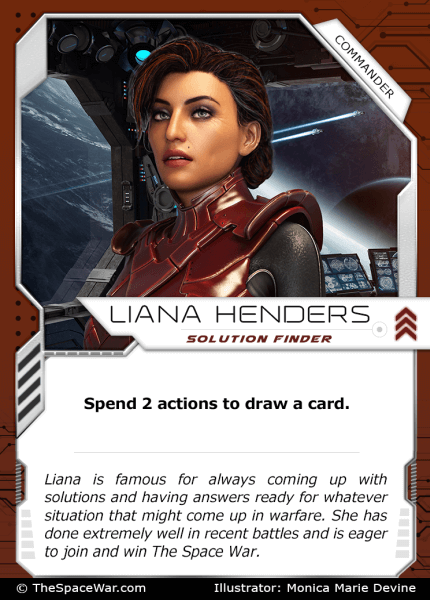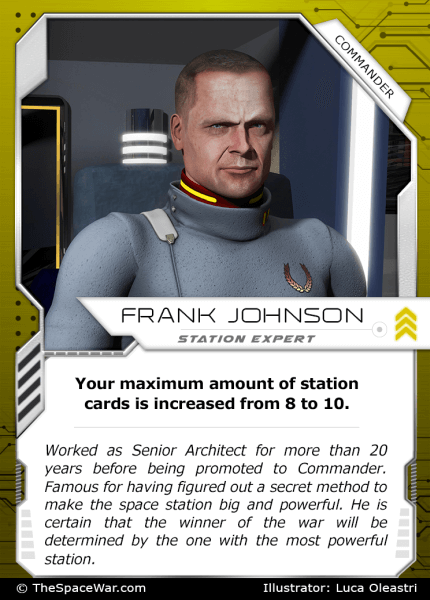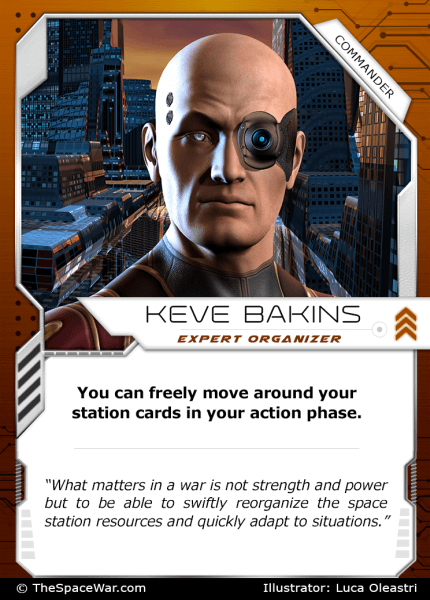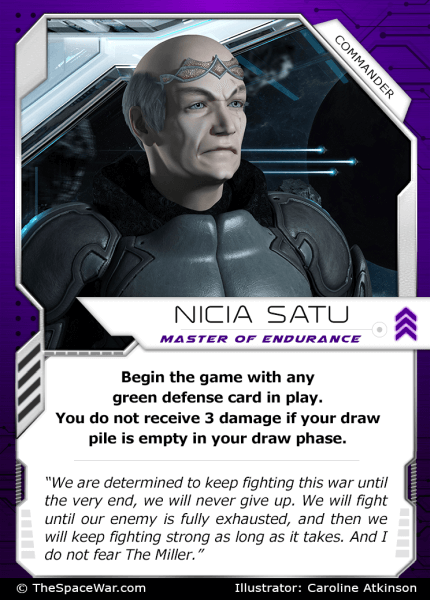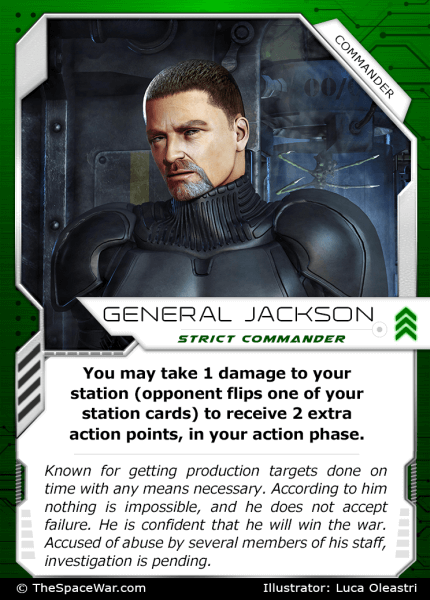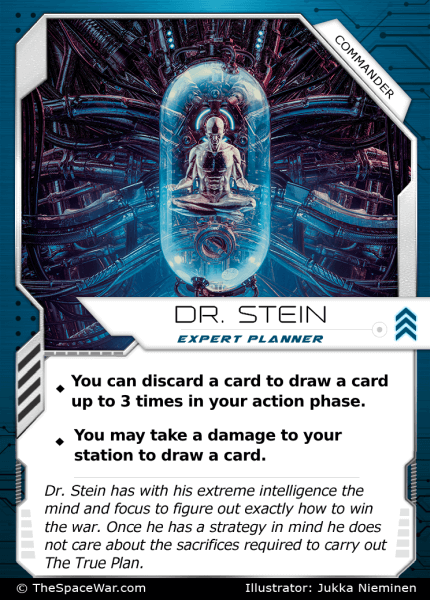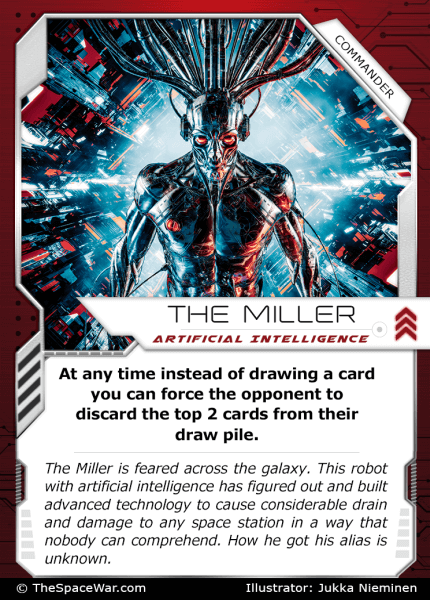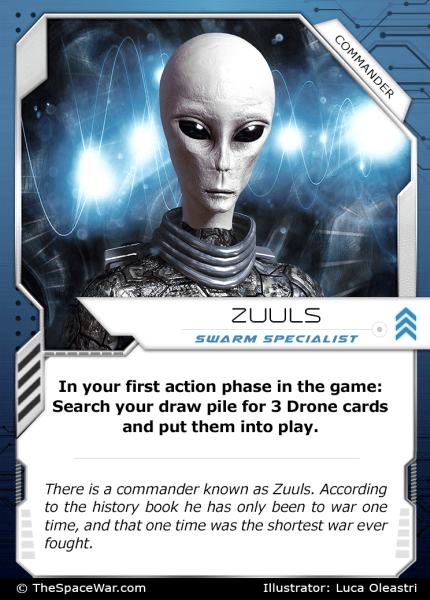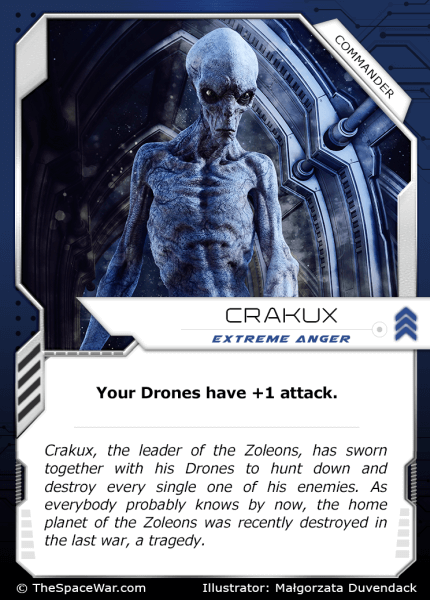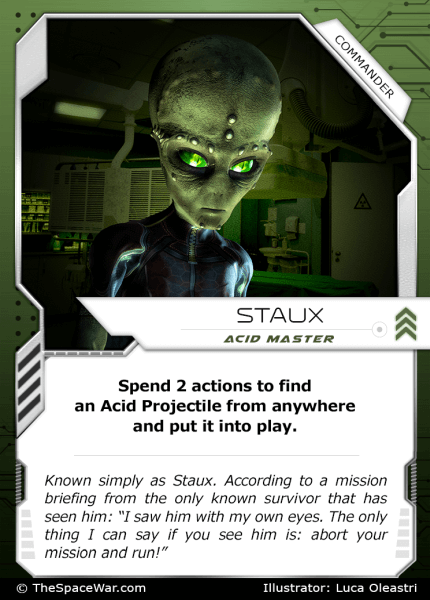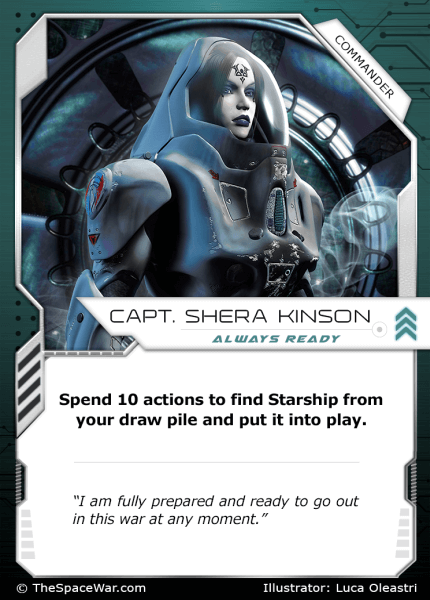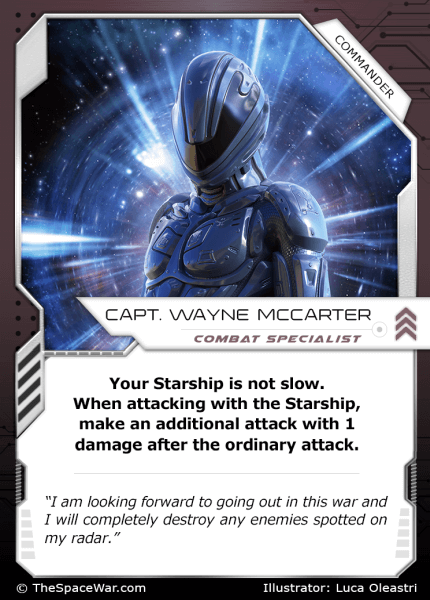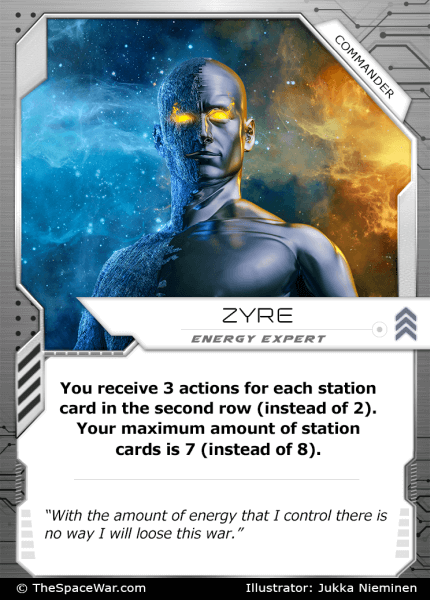 __________________________________________________
Print of https://thespacewar.com/commanders/naalox